Macau has, hopefully, completely eradicated the coronavirus within its borders. The Macau Health Bureau (MHB) provided an update yesterday, explaining that the last patient identified as being infected with the virus had been discharged from the hospital after making a full recovery. As a result, it's time for the gambling city to dig in and get the house in order; however, no one should expect to return to the Macau they knew before the global pandemic. A lot of changes are coming down the pipe.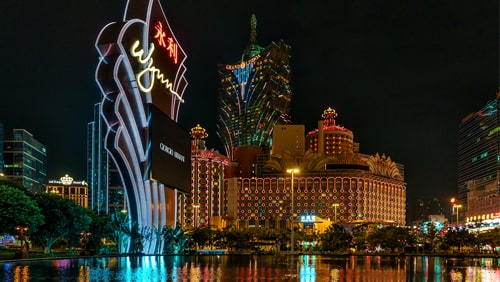 In this latest installment of the coronavirus, 45 cases had been reported, but there are now "zero deaths and zero infections in hospital," according to Lei Chin Ion, the director of the MHB. He added that the risk of new cases is "very low." Still, it's better to be cautiously optimistic, given that Macau has been down this road before. It reported in March that it had cleared COVID-19, but then saw a second wave hit just a couple of weeks later – a theme common in many countries and regions around the world. 
Still, a lot has been learned since then, and the MHB, as well as many health organizations, are in a better position to understand how to combat and eliminate the coronavirus threat. Macau has expanded its daily testing capabilities from 6,000 to 10,000, and safety and health protocols that were implemented in response to the outbreak are going to become semi-permanent fixtures. All in an effort to ensure there's no third wave that could bring the city to its knees once again.
With the MHB giving the city a (relatively) clean bill of health, it's time to start working on the removal of border restrictions, as well as increased security and safety. There's a chance that border restrictions currently in place will start to be eased or removed completely in the next couple of days, and obligatory medical quarantines may become a thing of the past. There are rumors that all border controls implemented for Macau, Hong Kong and Guangdong Province could be lifted and a Hong Kong-based newspaper, Sing Tao Daily, expects an announcement within the next week.
The coronavirus threat may be over, but another looms – typhoons. Storm season is coming, and the Judiciary Police is diligently working with all businesses to ensure everyone is ready. It met with representatives from the city's six casino operators this week to help establish necessary protocols and incident response plans in the event a storm hits. 
In a statement released by the law enforcement agency, it asserted, "As the stream of people increases as Macau's epidemic situation becomes more stable, the PJ has discussed with gaming representatives strengthening the security of casinos and hotels, and formulating a response plan to streamline communication for quick reporting of the latest information and responding more effectively to unexpected incidents."