Citizens of one country can treat gambling differently. Some people support the development of the industry, others believe that games of chance should be banned. That's why gambling companies put some effort into shifting the image towards the positive one.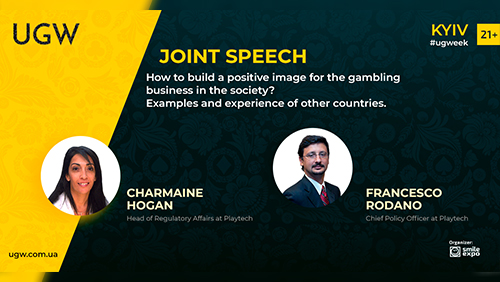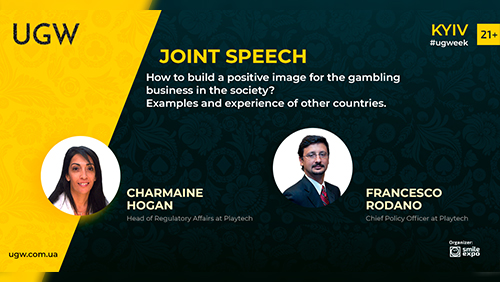 How to improve the reputation of gambling businesses? How do foreign operators solve this task? These issues will be revealed at Ukrainian Gaming Week by Francesco Rodano and Charmaine Hogan from Playtech.
Speakers will make a presentation: How to build a positive image for the gambling business in the society? Examples and experience of other countries.
Francesco is a marketing expert. He has been a Head of development and regulation of online games at the Italian regulating body – Agenzia Dogane eMonopoli. Besides, he has been a member of European Commission's Expert Group on Gambling Services. Mr. Rodano has focused on the marketing activity at Fondazione Musica per Roma, Euler Hermes, and Business International.
Currently, the speaker is a Chief Policy Officer at Playtech engaged in the development and provision of gambling software. He is responsible for the cooperation with policymakers, institutional organizations, and industry stakeholders on a global level (with the exception of Italy).
Charmaine is a lawyer and specialist in public affairs as well as policy and strategy development. She has been a Permanent Representative of Malta to the EU and a Seconded National Expert at the European Commission. At a British gambling company – bet365, Ms. Hogan has specialized on business development, regulatory and international policy, licensing and compliance.
Today, the expert is a Head of Regulatory Affairs at Playtech.
The major exhibition of gambling products and services – Ukrainian Gaming Week – will take place on April 15-16 in Kyiv.
Event guests will be able to listen to speakers' presentations and ask them questions.
The program and details can be found on ugw.com.ua.
Comments