Gambling operators across the U.K. are reeling from the continued onslaught of tighter controls being implemented by regulators. However, they don't do themselves any favors when they don't adhere to the very rules that were established because of alleged misguidance in operating a respectable, ethical business. Gambling operator Ladbrokes recently found itself as the recipient of a judge's harsh words after it was found to have hired someone who was a self-professed, self-excluded gambling addict.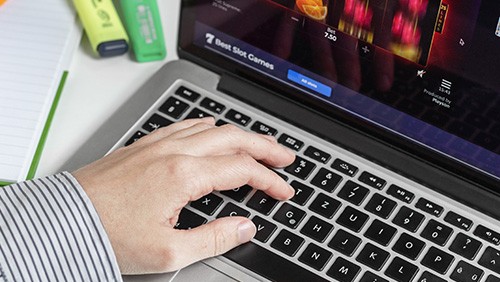 Mustafa Khader determined he had a gambling problem and added himself to an exclusion list that is designed to help addicts break their habit and prevent them from gambling. However, he found himself working for Ladbrokes anyway and ultimately was left to work unsupervised at the company's branch in Maidstone, according to the Daily Mail. He was a big fan of fixed-odds betting terminals (FOBT) and wound up stealing money from the company to try to cover his losses. His final tab, before being caught, was just over £9,000 ($11,710).
Knowing that he wouldn't be able to explain the loss, Khader called in sick and never looked back. He was eventually caught and made an appearance before a Maidstone judge, who reprimanded him, as well as Ladbrokes. Judge Philip Statman asserted that his employment by the company was "akin to an alcoholic working in a brewery" and added that Ladbrokes had a "moral obligation" to check Khader's background before hiring him.
If it had looked into him, Ladbrokes would have discovered that Khader was an admitted gambler who was trying to recover after 12 years with his vice. The company would have also learned that he had spent three years in an Argentinian jail after being busted for dealing drugs in order to try to pay off his gambling losses.
Khader was also slammed by the judge for "breach with a high degree of trust" for having gamed the employment system. He was given an eight-month jail term that was suspended for two years and will also have to submit to 30 sessions of rehabilitation, as well as perform 200 hours of unpaid work for the local community.
The U.K. continues to turn the screws on the gambling industry and the most recent effort includes a ban on the use of credit cards for gambling activity. However, there's little evidence to support the idea that this will reduce any gambling problems, since a recent survey found that, of 2,000 individuals polled, only 150 indicated that they had used credit cards to pay for gambling purchases.
Comments