Odds courtesy of OddsShark.com
There have been some devastating brushfires in Australia over the past few weeks and they are ongoing, but the first tennis Grand Slam event of the year will go on as scheduled. The Australian Open on the hardcourts of Melbourne begins on Monday (Sunday night in U.S.A.), and tournament organizers do have plans to move matches indoors if conditions dictate. Melbourne Park has eight indoor courts and three stadiums with retractable roofs.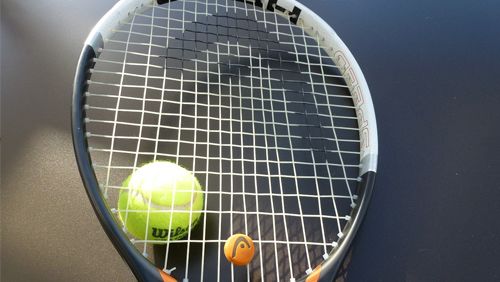 World No. 1 Rafael Nadal is the +400 second-favorite Down Under on the precipice of potential history. The Spaniard has 19 total Grand Slam titles and one more would tie Roger Federer for the men's record. However, 12 of Nadal's titles have been won on the clay courts of the French Open and just one in Australia. That was back in 2009 when Nadal beat Federer in five sets. Nadal has made four finals since then, including last year when he was thumped in straight sets by Novak Djokovic.
Djokovic (+120 favorite) has won a record seven Australian Open titles and is the only player in the Open era to win three in a row; the Serb did so from 2011-13. After winning title No. 6 in 2016, Djokovic failed to reach the quarterfinals the next two years before winning again last year over Nadal.
Is there still a Big 3 on the men's side of Nadal, Djokovic and Federer? The Swiss star is +1000 to tie Djokovic's record with seven Aussie Open titles. Federer last won it in 2018 over Marin Cilic. By Federer's incredibly high standards, he comes off a disappointing 2019 season and he is 38 years old. He's also in the same half of the draw as Djokovic, meaning a potential semifinal matchup.
On the women's side, American Serena Williams is +400 to win a 24th Grand Slam title, which would tie the record of Aussie legend Margaret Court, who won this tournament 11 times. Serena has seven times, last in 2017. That was the last Grand Slam title for Serena.
Canada's Bianca Andreescu has been a second-favorite on the tennis odds and won last year's U.S. Open, but she withdrew from this tournament due to a knee injury. World No. 1 Ashleigh Barty, from Australia, is +800 and defending champion Naomi Osaki is +750. Barty's lone Grand Slam title was at the 2019 French Open and she hasn't been past the quarterfinals in Melbourne. Osaka was the first player from Japan to win this tournament.