On January 17, DraftKings co-founder Matt Kalish and the company sports director, Johnny Avello, toured the new offices opened by the company in Las Vegas. This is believed to be a prelude to the company beginning to offer its sportsbook services in Nevada.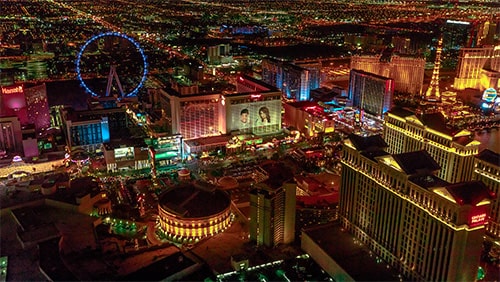 The new office will employ more than 200 workers and will begin operations by the end of this year. In a statement provided by Kalish, he explained, "This is an iconic city when it comes to sports betting. It's been the hub of all of that activity in our country for many decades. We see ourselves as looking to integrate as deeply as possible into the community."
Currently, 70 employees are already working in the Las Vegas office, and there is the ability to expand to up to 300 in the new location. Kalish added that setting up operations in the famous city seems to be the ideal choice for DraftKings.
"The opportunities with sports betting keep opening up nationwide. We want to make sure we continue to lead the pack and, to do that, we need to invest in Las Vegas and take advantage of some of the great talent that's here in this market."
The new offices will be the second largest for DraftKings, only exceeded by the company's headquarters in Boston. Only one of the offices is finished, with three other workspaces expected to be completed in the coming months.
From the Las Vegas offices, they are expected to run some of their trading, fraud, and customer service services. It is expected that they will eventually offer DraftKings Casino operations within the city as well.
"We're a digital company, so we don't have a casino in Las Vegas where people can go [to] sign up. We've never had an urgency to go get a [Nevada] license because we didn't have a way for consumers to get access to our product. We need to kind of solve that. We'd need a retail deal and we're working on it," Kalish confirmed about the casino license.
DraftsKing has already established a relationship with Caesars and many wonder if this partnership will provide an entry point for the new sportsbook operation. This agreement created a partnership where Caesars would act as the agent for DraftKings to offer their sportsbook operation. In addition, Caesars Entertainment purchased an equity stake in the DraftKings operation.
According to the agreement, this offered a "multi-state partnership" between the two companies, so it is likely that this partnership could extend into Nevada. Considering that Caesars has a well-established reputation within the state, extending the partnership here would only make sense.
Comments