It's hard to fathom now, but there was a time that existed when an F.A. Cup replay would send a sizzle of anticipation around a playground, workplace or football club. Now, the oldest cup competition in soccer history has been confined to the bargain basement.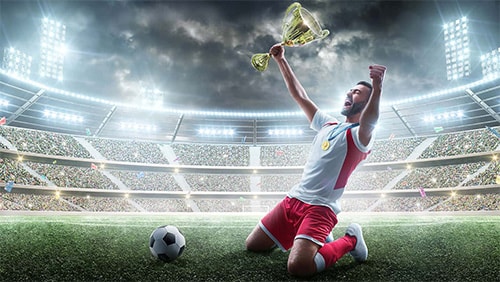 No European places depend on the F.A. Cup, players are too busy chasing the English Premier League riches and Champions League glory to really want the trophy and managers are more inclined to use each round as a chance to rest their superstars and blood their youngsters.
It wasn't always that way.
Manchester United 2-2 Southampton, 4th February 1992
Back when Sir Alex Ferguson wasn't yet a knight of the realm and had yet to win his maiden Premier League title, United welcomed Southampton to Old Trafford after a draw at The Dell. The Saints led early and scored two before United got into gear and drew level through a late rally that saw Brian 'Choccy' McClair – so nicknamed for his love of chocolate bars – netted a last-minute leveler.
The extra-time gave way to a penalty shoot-out that saw United fluff their lines, and after Tim Flowers' save from Ryan Giggs, Southampton celebrated a famous victory, coming less than two years after United had won the trophy, and a full 16 since Southampton had crushed the Red Devils dreams at Wembley.
This time, Manchester United became the first-ever top flight side to be eliminated via a penalty shoot-out, and one of their bogey teams over the years had an iconic F.A. Cup moment.
Tottenham Hotspur 3-4 Manchester City, 4th February 2004
What is it about that particular date? A full 12 years to the day after The Saints humbled Manchester United, Manchester City grabbed the headlines in a stunning comeback at White Hart Lane.
Coming not long after Alex Ferguson's infamous "Lads, it's Tottenham" half-time speech that had seen the red club in Manchester rally from being three goals down at the break to triumph in North London, The Citizens seemingly had it all to do. Not only were they three goals down, but had Joey Barton sent off approaching the break.
Kevin Keegan must have said something mightily impressive at the half-time interval, because in the second half, the game was transformed. Jon Macken's injury time winner to make it 4-3 is truly a sight to behold.
Manchester United 2-1 Arsenal , April 14th 1999
The definitive moment of Manchester United's treble victory was Ole Gunnar Solskjaer's flicked winner in Barcelona that defeated Bayern Munich in the last seconds of injury time to win the European Cup. The greatest goal of that campaign, however, came in an F.A. Cup replay that remains one of the best games ever played in English football.
Giggs slaloming around Arsenal defenders who had kept out almost everyone all season was truly magnificent, but the fact that the Welshman's career-defining, GIF-worthy goal came after an already stunning tie that had it all is what created the magic of the F.A. Cup that evening.
United had endured the misery of having a goal wrongly ruled out for offside in the first game, a decision that if made correctly would have denied football fans everywhere the chance to say the next morning, "Did you see it?" knowing the answer would have to be "Of course!"
From Beckham's swirling opener to Peter Schmeichel's stoppage-time penalty save, United just seemed to have their name on the trophy the whole game, even able to win after Roy Keane's sending off. With the Villa Park crowd captivated, the at-home millions absorbed and pundits and commentators unable to control themselves, to everyone's delight except Arsenal fans, a classic was played out in mid-April. It will live forever in the memories of football fans everywhere.
Tottenham Hotspur 3-2 Manchester City, 14th May 1981
It'd hard to believe, but one of the greatest F.A. Cup finals in history was a replay. Ricky Villa's incredible run might as well be the dictionary definition of the word 'mazy', Villa's seemingly impossible path through Manchester City's box with 14 minutes to go lasting just long enough for him to prod home a glorious winner.
The five-goal thriller is one of the most popular games in F.A. Cup history, erasing the memory of the first final between the two, which finished 1-1. If there is one person in sky blue who might secretly not be so sad that Ricky Villa scored such an amazing goal in the replay, it would be City's Tommy Hutchinson who, having scored the opening goal five days earlier, managed to equalize for Spurs with an own-goal to force the replay.
Everton 4-4 Liverpool, 20th February, 1991
For sheer drama, nothing can touch the 'match of a lifetime' which has forever ruined following Merseyside derbies which can never live up to the excitement of the game that ended a Liverpool legend's managerial career, save for a caretaker stint that saw Kenny Dalglish sign Andy Carroll for £35 million.
Everton trailed four times, yet each time pegged back their neighbours to leave the Goodison Park crowd gasping at every turn of the eight-goal thriller. Tony Cottee, Graeme Sharp and Peter Beardsley all scored a brace, Ian Rush and John Barnes also scoring.
In the hours that followed the derby, Dalglish resigned from his post as Liverpool's manager, and the last 25 years of The Reds' history were undoubtedly affected by this incredible match.
The F.A. Cup may have changed over the years and is not the tournament it once was, attracting lower audiences, having kick-offs split and replays drawing lower audiences than ever, both in the ground and watching on one of several available digital platforms. It'll never be this good again; but in a way, it could never hope to be. The F.A. Cup replay had a golden age, and it will always be there to revel in.
Comments