We at CalvinAyre.com take great pride in our iGaming conference coverage, with two video teams traveling the world to bring you highlights from the U.K., Europe, North America, Asia and beyond. This year, as we take a look at the top ten most viewed conference recap videos, its clear what goes on at G2E Vegas and ICE Totally Gaming are of great interest to our audience and read on to find out what the number one video was in 2019…it might surprise you!
10) Philippine Asian Gaming Expo (PAGE)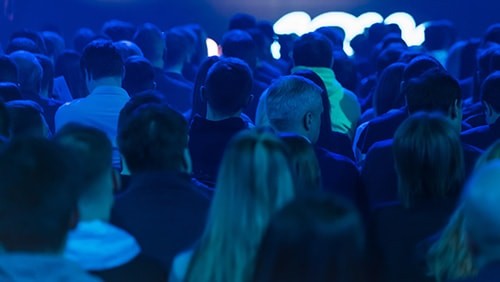 PAGE represents the first ever government supported gambling event in Manila, with a focus on investment opportunities within the country in gaming and beyond. This three-day event features the latest innovations in the Asian gambling market, an emphasis on working within regulations and an opportunity to do business and network without the threat of arrest or sanction from the government. We hear from Oriental Group's Kevin Wong, PAGCOR's Chairman Andrea Domingo and Eman Pulis of SiGMA.
9) Global Gaming Expo (G2E) Day 4 Recap
Ah, G2E Vegas, one of the most beloved events on the calendar due to its extravagant nature and fabulous location in warm and sunny Sin City. In this recap video, CalvinAyre.com catches up with Global Gaming Awards' Executive of the Year David Lopez, exhibitors GIG and Competition Interactive and David Briggs of Geocomply. Briggs elaborates on the $45,000 raised towards problem gambling at his company's annual G2E gathering.
8) London Affiliate Conference (LAC) Day 1 Recap
The LAC, which has since been rebranded to "iGB Affiliate London", represents the largest gathering of the year for the iGaming affiliate industry. In this video, two football stars are featured, John Arne Riise and Carlos "El Pibe" Valderrama, both in attendance as brand ambassadors for Betsson and Codere, respectively. We also hear from Seth Young on opportunities in the regulated American market and Lee-Anne Johnstone on the importance of relationship building.
7) Lisbon Affiliate Conference Day 2 Recap
Now here's curious one as this recap was from the 2018 event, yet it appears in our 2019 top ten list. Perhaps this is because iGaming professionals were searching for information on the Lisbon Affiliate Conference in 2019 to decide if they should attend? Who knows! In any event, we're happy our viewers found value from this recap which includes some words from Hero Gaming's Tomas Blackman, Nicc Lewis on crypto, Monica Rangal on emerging markets and Johan Styren on his latest venture.
ICE VOX kicks off the crazy week of ICE and LAC conferencing, five consecutive days for gambling industry professionals at the London ExCeL each year. In this video, CalvinAyre.com recaps the sessions taking place throughout the day, including interviews with Clarion's Ewa Baukun who explains 2019's new ICE VOX format, Prof. Dr. Patrick Sensburg, Member of the German Parliament, Rosen Metev of Paysafe and Vasily Polynov of TrueFlip.io
G2E Vegas appears again on our list, this time it's the recap from the exhibit hall's opening day, a day during which over 30,000 people walk through the doors of the Las Vegas Sands Expo. In this video we capture appearances from "Jeopardy James" at IGT's enormous display, Professional Wrestler Becky "The Man" Lynch and WWE Legend Steve "Sting" Borden with our friends at Bluberi and catch up with Joe "the father of slots" Kaminkow in addition to IMG Arena's CEO Freddie Lounge.
Here we go again- G2E Vegas makes yet another appearance on our top ten list! In this recap, filmed the day before the expo floor itself opened, CalvinAyre.com provides highlights from the Global Gaming Awards luncheon and words with speakers from throughout the day. Interviews include David Lopez, CEO of AGS on his Executive of the Year award, Earle G. Hall on blockchain technology, Daniel Kustelski on opportunities in the regulated U.S. sports betting market and Wes Ehrecke of the Iowa Gaming Association.
This highlights video from the second day of ICE London reveals plenty of action from the lively expo floor and the lavish booths that populate it. CalvinAyre.com speaks with Suren Khachatryan of Digitain on their latest product offerings, first-time exhibitor Sue Yoxall of Mkodo on mobile gaming, Luigi Spina of Join Games on the Latin American market and Mark Attard of BDO on the opportunities in blockchain for iGaming companies.
And we're back on the ICE London expo floor!  This highlights video comes from the opening day of the ICE and features a number of reveals, a typical tradition for companies on the first day of the expo. Paul Witten talks on SIS's reveal of "Competitive Gaming", an esports product designed for betting, Dave Hammond talks on SBTech's "Exploding Jackpots" launch, Therese Hillman reveals NetEnts lastest Conan and Ozzy Osbourne- themed slots and Tim Butcher of Scientific Games talks on their product releases at ICE.
1) Satoshi Vision iGaming Practices VIP Party Highlights
Now this is a surprise and we promise this was not rigged- CoinPoint's iGaming networking event during ICE, featuring Bitcoin SV (BSV), was the most viewed conference/event video of the year! In addition to providing eye candy in the form of a packed room full of blockchain-enthused attendees, Osmin Callis of nChain shares some words on why BSV is the ideal blockchain for iGaming companies, CoinPoint's Denitza Alexieva provides details of the event and guests Michal Daly of Catena Media and Isle of Man Digital Agency's Tony Ure talk on why blockchain technology excites them.