After a supremely difficult race to win the World Series Player of the Year, eventually decided by Robert Campbell's performance in Rozvadov, on the Czech/German border, you might have thought that the final poker race of the year had concluded.
You could not be more wrong.
The Global Poker Index has its very own Player of the Year race and, with less than a month of poker action to go, and few chances for players to post big scores, all of the top six at least will be thinking they have a great chance to add the feather to their cap that the GPI Player of the Year title could be theirs.
Here's how the current leaderboard stands:
| | | |
| --- | --- | --- |
| Rank | Player | POY Score |
| 1st | Kahle Burns | 3599.67 |
| 2nd | Sean Winter | 3581.45 |
| 3rd | Bryn Kenney | 3570.84 |
| 4th | Stephen Chidwick | 3499.4 |
| 5th | Manig Loeser | 3434.91 |
| 6th | Rainer Kempe | 3425.66 |
| 7th | Anthony Zinno | 3319.56 |
| 8th | Sam Greenwood | 3294.67 |
| 9th | Shannon Shorr | 3269.37 |
| 10th | Joseph Cheong | 3253.96 |
With a slightly complex way of working out points, the GPI use a formula based on six-month periods for poker players. The GPI Player of the Year race is calculated by taking each player's best 13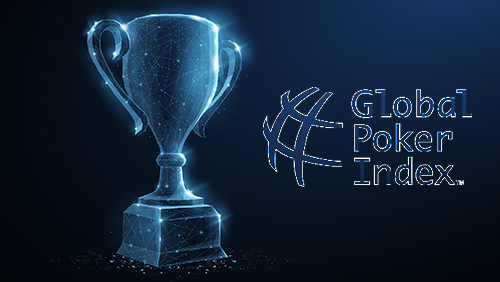 results over the course of the previous 12 months (or two six-month periods if you prefer) with Sean Winter's recent lead snatched by two-time WSOP 2019 bracelet winner Kahle Burns in the last fortnight.
Both players traveled to the Baha Mar Resort and the recent partypoker Caribbean Poker Party, with two cashes each for the two men combining to keep things just as close as they stood before, just with less time remaining for anyone to change that.
Winter and Burns are separated by just and 18-point swing, with matters considerably closer that political events in the United Kingdom if polls are to be believed. But while the upcoming General Election will pit the country's voting adults against each other, only the players can change proceedings in the race to become 2019 GPI Player of the Year.
The Top 5 is closed out by three of the best poker players ever and the in-form Manig Loeser, who starts the final four weeks in fifth place, and just 166 points off the lead. In 4th place, Britain's best-ever tournament poker player, Stephen Chidwick, has just over 100 points to make up on the overall lead, while all-time money list leader Bryn Kenney is even closer, with 30 points keeping him from taking the lead in a year where he might lay claim to have been the bets regardless. Kenney, of course, took that money list lead this year, and will be confident that he can close out any race such is his recent record in any competitive poker. The man is already a legend, and winning can only breed more confidence for the Long Islander.
Here's a look at the current GPI rankings, not restricted to the top 13 cashes of the year, so not influencing the POY race, but still of huge significance.
Global Poker Index latest rankings:
| | | |
| --- | --- | --- |
| Rank | Player | Score |
| 1 | Stephen Chidwick | 3687.58 |
| 2 | Alex Foxen | 3595.96 |
| 3 | Anthony Zinno | 3387.21 |
| 4 | Sean Winter | 3379.65 |
| 5 | Manig Loeser | 3369.95 |
| 6 | Joseph Cheong | 3339.81 |
| 7 | Rainer Kempe | 3304.52 |
| 8 | Jeremy Ausmus | 3277.13 |
| 9 | Danny Tang | 3211.35 |
| 10 | Kristen Bicknell | 3185.05 |
With just four weeks to lay claim to the title, the EPT Prague Main Event and high rollers are obviously going to be of huge importance to any challengers. While we might need a combination of Daniel Negreanu, 2+2 forum posters and perhaps no input from the World Series of Poker in working out the ramifications for each result on the run-in, one thing is for sure.
No players in the race and going to give up when they're so close to breaking the tape.
Be sure to follow our reporting of the eventual winner and how they achieved what so many players dream of achieving.