This is a guest contribution by Luke Eales of Seven Star Digital. If you would like to submit a contribution please contact Bill Beatty for submission details. Thank you. 
Content management system
A content management system (CMS) is the foundation of any successful gambling affiliate. The right CMS plays a huge part in bringing your business ideas to life, and to the customer.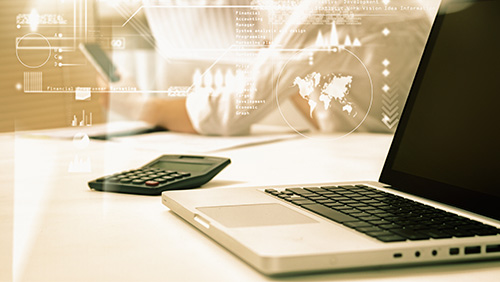 One of the first considerations when choosing a CMS is speed. It's no good having a feature-rich website if it takes too long to load. Impatient users will bounce, and Google won't take kindly to it either. To combat this, you'll need efficient server-side logic & caching, automated image optimisation, clean front-end rendering and plenty more.
There are dozens of CMS options to consider, from free, open-source software like Drupal, WordPress and Joomla, to custom-built solutions made to deliver your vision without compromise. The right choice will depend on your budget, timeline and access to technical expertise.
WordPress is the starting point for many small affiliates, and given that it powers one third of the entire internet, they certainly aren't alone. Data from BuiltWith also shows that WordPress over-indexes amongst highly-trafficked sites – so it's no poor relation in the CMS world.
Does it have its limitations? Yes. However, it's extremely customisable, and can interface with many other applications. Its plugin ecosystem is very well developed, so there's a fair chance someone else has already built the plugin you need. And if not, there's no shortage of WordPress developers available on a freelance basis to support you.
For more complex features, you'll definitely need support from a strong development team. Compare.bet U.K.'s 'casino' section, for example, now includes a visualisation called Casino Explorer. The idea is to get away from the standard comparison table format and offer something more engaging and memorable. It's built using the highly flexible D3 library. When you let an off-the-shelf CMS do the basics for you, there's more space to develop creative and interesting ideas on top.
Data feeds
Many affiliates are satisfied with creating simple content pages and reviews, and there's no doubt these can be highly effective. If you're keen to add that extra bit of value for your visitors though, you might want to think about extra sources of data and build a more engaging experience.
Sports betting affiliates, for example, could turn to odds feeds – companies like Sport Radar and Abios offer a variety of options including pre-match and live odds for a range of markets and operators.
On the casino side, EveryMatrix now offers a slot content feed to affiliates, providing images and game info for thousands of slots. Access to this kind of data isn't cheap, but could play an important part in your site getting traction.
A more affordable option would be adding football data, such as fixtures and results. Providers like api-football.com have a free tier and offer a great way to bring your website to life. Certain friendly operator partners will also provide jackpot feeds to give your users real-time progressive jackpot amounts.
Hosting & CDN
Fast and reliable servers are essential – avoid shared 'SEO' hosting plans, where noisy neighbours can slow your site down to a crawl. Instead, try a dedicated server or cloud hosting like AWS/Digital Ocean. Set up scheduled backups, should the worst happen, and install free SSL from LetsEncrypt.
For extra performance gains, consider a content delivery network (CDN). KeyCDN, Cloudfront, Cloudflare and StackPath are all popular options and often offer easy integration with your preferred CMS.
Monitoring
Affiliate businesses are live 24/7, so to ensure a good night's sleep, a strong monitoring framework is essential.
GTmetrix offers reliable pagespeed monitoring and alerts, and their plans are very affordable. But it's not just load time you need to keep on top of – uptime is also key. Services like Pingdom will help you spot any pages that return error codes, which could undo much of your progress in building traffic.
A free and often underused alternative is the alert systems provided in Google Analytics and Google Ads. When calibrated correctly, they can bring a range of fluctuations to your attention, including fluctuations in traffic, conversion rates and user engagement.
Analytics
This is a crucial part of any tech stack – particularly when you start driving traffic and want to ensure you're helping the user find what they're after. There are a few staples, namely Google Analytics and Search Console. Of course they'll need proper setup – conversion tracking in GA and country targeting in SC are must-haves.
Beyond these Google tools, your options expand greatly. The key selling point of paid-for options tend to include screen recording, in-built testing, and actual customer service – something Google doesn't tend to excel at. Hotjar, Intercom and Mixpanel are all well regarded. Be warned though, these fancy features capture lots of data and can slow down your site.
Enterprise-grade solutions will tend to offer more robust multi-touch analysis and access to raw, unsampled data. Snowplow Analytics for example is a very powerful event data collection platform that affords full access and customisation of its data pipeline.
Testing
In the gambling sector, each user has a high value, and so incremental improvements can add up fast. There's no denying the value of gut instinct, but often works best when paired with a pragmatic research & testing regime to ensure your 'improvements' really do improve things.
The go-to paradigm would be the A/B test, which has proven to be very powerful in validating feature changes. Optimizely and VWO have very powerful toolsets and handy visual editors for quick and easy codeless test creation.
Be sure not to dismiss the power of direct user testing & feedback – usertesting.com will put your site in front of a real person who will try to complete a task while recording their commentary. It can be highly illuminating, and provide the inspiration needed for your next A/B test. Qualaroo and alternatives will help capture comments and feedback from users to help fine-tune your offering.
Affiliate systems & play data
A crucial part of your stack is one that you have no control over – your operator partners' affiliate tracking system.
You'll want to ensure you have access to key metrics such as clicks, registrations and FTDs, as well as deposits and NGR over the player's lifetime. If you don't have the metrics you need, chat with your affiliate manager and see if they can enable them.
The excellent API and newly-announced SSO and S2S options make Income Access the dominant player in the space, with vast possibilities for optimisation and number-crunching. Other providers like NetRefer and MyAffiliates also do a solid job and will give you most of what you need.
CRM
Many affiliates have email capture as a central part of their user experience – particularly those with a focus on organic or social channels. MailChimp is the best known provider, and will meet the needs of most affiliates. For a more powerful solution, consider Amazon SES or SendGrid.
Push notifications for CRM have been around a few years, and are increasingly common to see in the gambling sector. PushEngage, Aimtell and OneSignal are some of the biggest players – their offerings are relatively similar and are all pretty effective at integrating with other parts of your marketing stack. It's a good idea to include guidance on your privacy or contact pages on how to unsubscribe.
Tip: to avoid being forever tied to a single push notification service provider, there are some simple steps you can take to ensure your subscribers are portable to other services. It's the kind of thing you'll regret in the future if you don't set it up from the start! It involves setting up FCM keys, but Aimtell can explain it properly.
Live chat also offers an alternative platform to engage with your visitors – not only capturing appropriate contact info, but also hand-holding users to convert in-session. For a unique insight into real life customers – a cohort that affiliates often lack exposure to – a live chat service like Intercom or Olark should certainly be considered.
Wrap-up
The possibilities are endless when it comes to marketing technology, but in this post we've looked to outline the key areas that affiliates should focus on. The exciting thing about this tech stack menu is that most of the options will cost you under $100 a month, yet when combined, can make for a powerful toolkit to take your growth as an affiliate marketer to the next level.
---
About the author
Luke Eales from Seven Star Digital explores the components a robust tech stack and how the right setup can put gambling affiliates in a strong position to grow.
Comments