Jeff Bezos apparently has more money than he knows how to spend. He's worth around $155 billion as the head of Amazon and the Washington Post, but has a hole burning in his pocket to spend some of the money. He reportedly now has his eyes on the NFL and is said to be considering the purchase of an NFL team.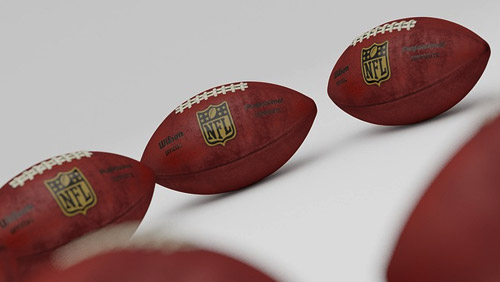 CBS Sports brought the subject to light and Bezos has already received a lot of support from team owners, as well as the league. He was even with Commissioner Roger Goodell to watch the New England Patriots beat the LA Rams in Super Bowl LIII last February. Which team Bezos might ultimately purchase is up in the air, but the fact that his interest has now been made public could result in more than one franchise being made available.
Two of the most likely targets, for now, are the Seattle Seahawks and the Denver Broncos. The Seahawks, who forced the end of the San Francisco 49ers perfect season last night, lost their former owner when Paul Allen passed away last year and the team is expected to be sold sometime in the next couple of years. The Broncos lost their former owner, Pat Bowlen, earlier this year, leading to internal fighting for control by his family members. That could also lead to the team being put on the market.
There's also another possibility. Bezos, for some unknown reason (think big white house with a perfectly manicured lawn), has decided to relocate closer to his newspaper to live, which means the Washington Redskins could be a target. This would make current owner Dan Snyder happy, and might help him fulfill his dream of building a state-of-the-art stadium in the area.
These are only the top possibilities based on current league movements, but things could heat up now that it's known that Bezos is shopping around. Out of all the potential candidates for team ownerships, he is one of the few that could walk in and purchase a team with his carrying-around pocket change without blinking an eye. That makes him a strong target for someone looking to get out of the game.