When we examine our calendars for the upcoming year, for so many of us, the number one concern is what conferences to attend and where. While attending, speaking and exhibiting at conferences have become a huge part of our business, networking in a more casual environment is an underrated experience and provides enormous value when it is done right.
An example of when it is done right comes in the form of last week's London-based iGB Autumn lunch where providers, exhibitors and supporters of Clarion/iGB events were brought together in a much more casual setting.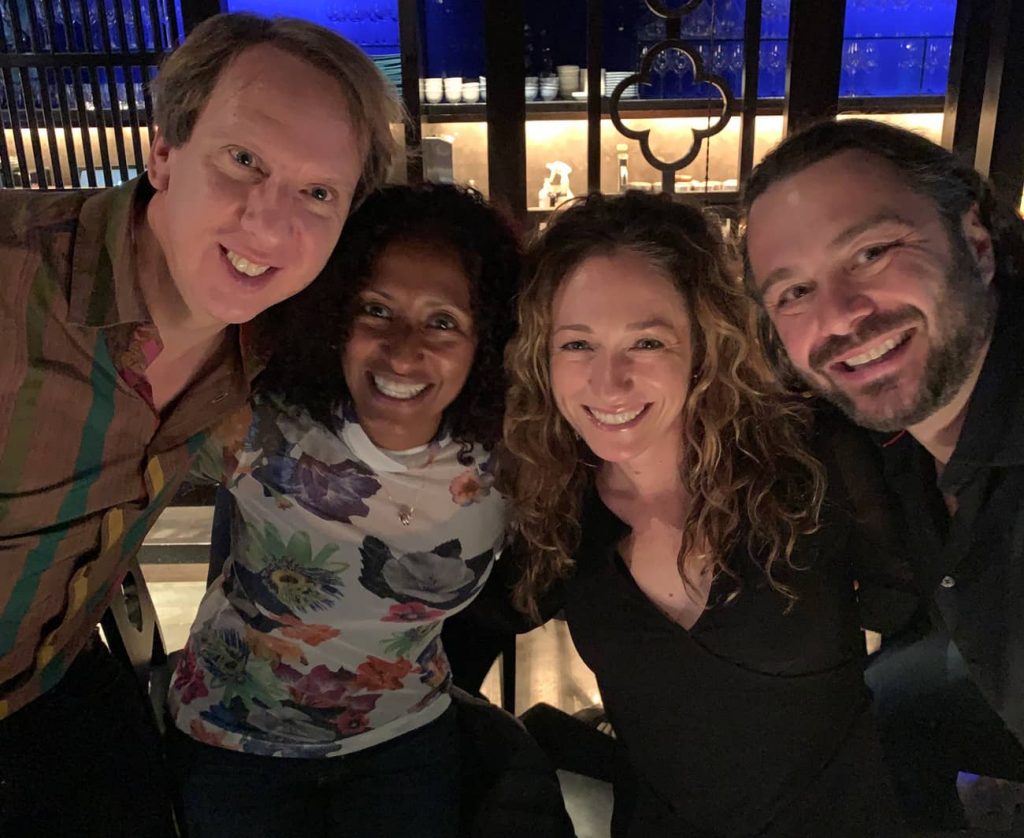 "The lunch was probably the best industry lunch we've hosted to date. The food and atmosphere at Hakkasan is world-class, but it was the great mix of people we were with that transforms it from a business lunch into something much, much more memorable", shared Michael Caselli, Non Executive Director of Clarion Events.
The host of the lunch, Richard or "Dickie" Linn, Publishing Director at iGaming Business, simply wanted to thank iGaming professionals who have helped make the last twelve months a success for iGB and to help build relationships with the industry in a new and improved way.
"Relationships have always been the driving force behind the success of iGaming Business. We've maybe taken the foot off the gas a little bit in the last few years and not given back to the industry enough. Events like the iGB Autumn Lunch are designed to do that. It's a great way to say thank you to the clients and partners who are a big part of our success and a lot of whom we already count as friends", Linn said.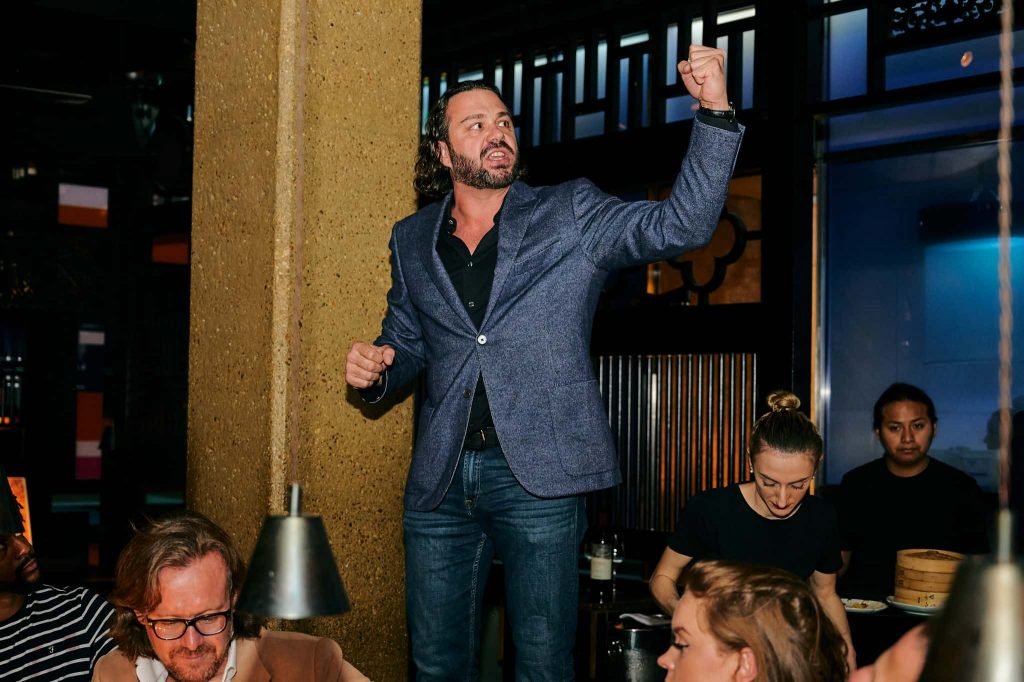 "We wanted to get something together that showed that Clarion appreciates its customers, but also that it has listened to what the industry wants in a company that is in a unique position whereby its not a supplier, or a competitor, but a business that gets people together to interact, learn from each other and make more money together", Caselli added.
"Personally, I believe that if you get like minded people together, help them make more money, and have a good time doing it, then you have done your job as an organiser. In his business, my grandfather always used to say 'Your happiness is our success' – and that statement can't be more true than it is in the conferencing business, especially in iGaming", Caselli shared.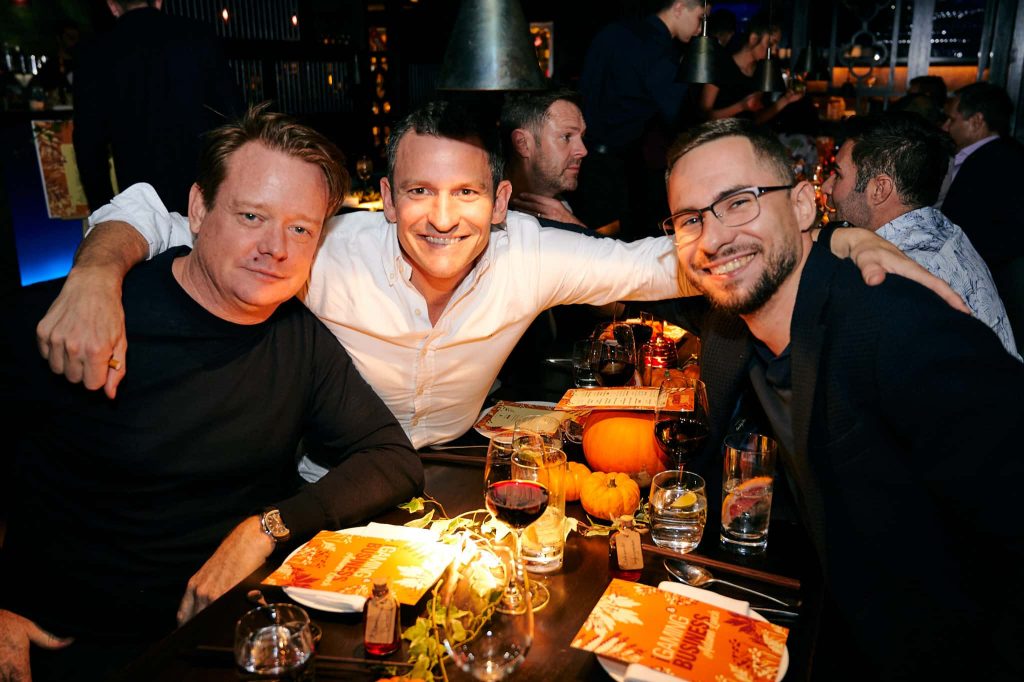 One of Clarion/iGB's initiatives moving forward is to "get out more" with an intention of personally greeting their industry friends. Clarion plans to achieve this by sending teams to all major iGaming events, in addition to putting on more casual ones of their own.
"We're looking to hold at least two more lunches/dinners next year, one at ICE North America and one at iGB Live… watch this space. Our biggest problem now is how to match the high standards of the iGB Autumn lunch next time. That's going to be a challenge – one that we can't wait for though", Linn revealed.
You know a networking event has been a success when guests linger far beyond the allotted time and this is exactly what happened last Friday. Following the lunch at Hakassan, the conversation continued at the venue over drinks and then moved to the pub down the road. Each and every guest in attendance had a wonderful time, impressed with the quality of the restaurant choice, the quality of attendees and of course, team Clarion's hospitality.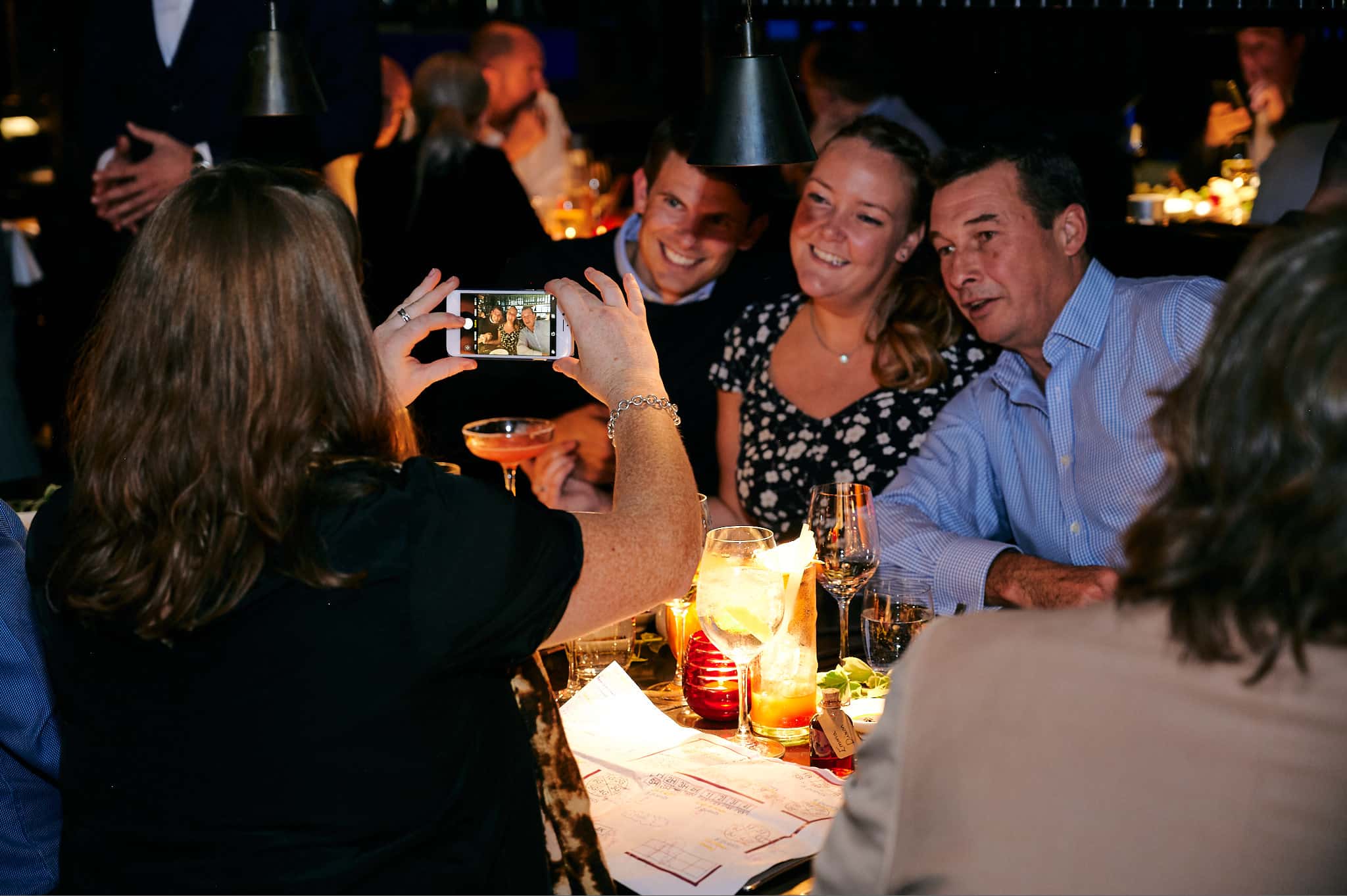 "The iGB lunch was a fantastic addition to the events Calendar, particularly due to the high level of invitee, and I can't wait for the next one. With so much happening at other conferences, it can be difficult to catch up with everyone we wish to speak to", shared Fiona Hickey, Sales Manager at Push Gaming.
"A lunch like Friday's at Hakkasan allows for networking at a high level, in a more relaxed setting where everyone isn't running to the next meeting. Bringing a group like this together to share ideas and thoughts of how our industry is growing and developing allows for more understanding of the challenges we face", she said.
Echoing Hickey's sentiments, Shona ODonnell, Head of Strategic Events at Better Collective, explained why she thinks events like this are, simply, "great".
"At events its often non-stop meetings with very little time to get to know people or find out what is going on in their world. Often its the times when we sit and talk that we find synergies, or solutions. I got to see lots of people that I know were at G2E but I just never caught up with, a combination of meetings and just too much physical ground to cover", she said.
Rob Dowling, Singular's Chief Commercial Officer, who notoriously travels the world from Malta to attend events and meetings, truly appreciates the value of quality networking in casual atmospheres such as the iGB Autumn lunch.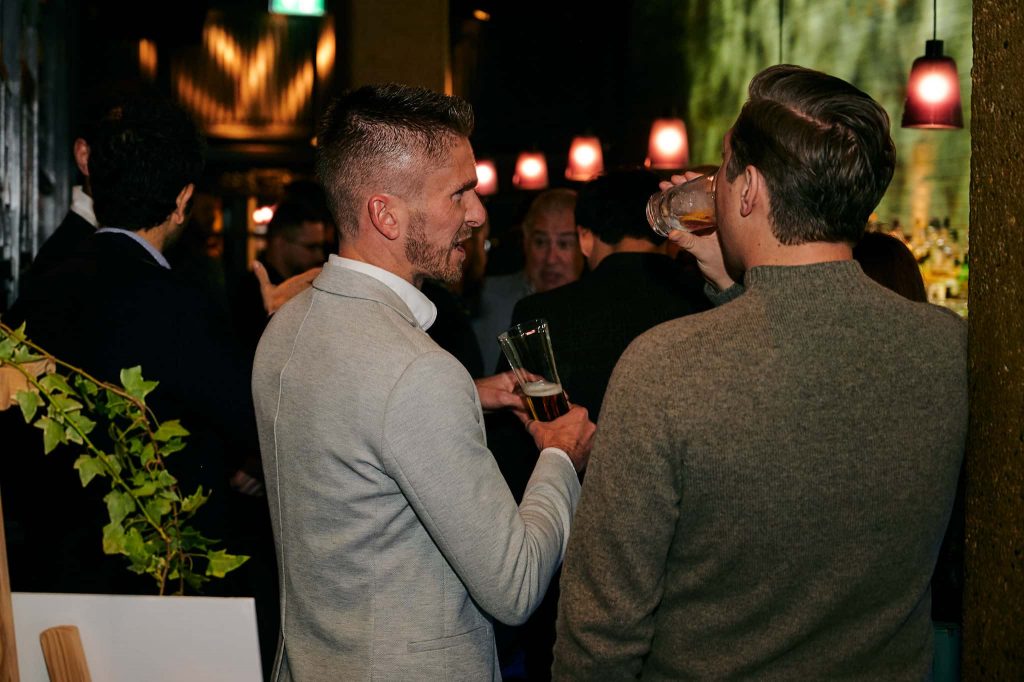 "I really had fun, it was a great initiative and felt a little like a maltase Christmas lunch, we all had a little wine, I'm positive we all overate and chatted or argued about so many issues. Basically, it felt a lot like Family Christmas Lunch. Minus the turkey", he joked.
"We are most of the times globe-trotting a catching up with conference notes, regulation updates, sales forecasts and what nots. Having a casual intimate lunch with industry friends and there is no agenda or award, is very important to as a keep proper relationships with the people that make this wonderful industry tick", Dowling added.
"Clarion and iGB play a major part in supporting the success of our business and how we are able to connect to our present and potential new customers moving forward. Networking events such as these are where many of brain storming ideas are formed before turning into fruition and long may they continue", shared Chris Smart, SVP of Global Gaming and FX Sectors at emerchantpay ltd.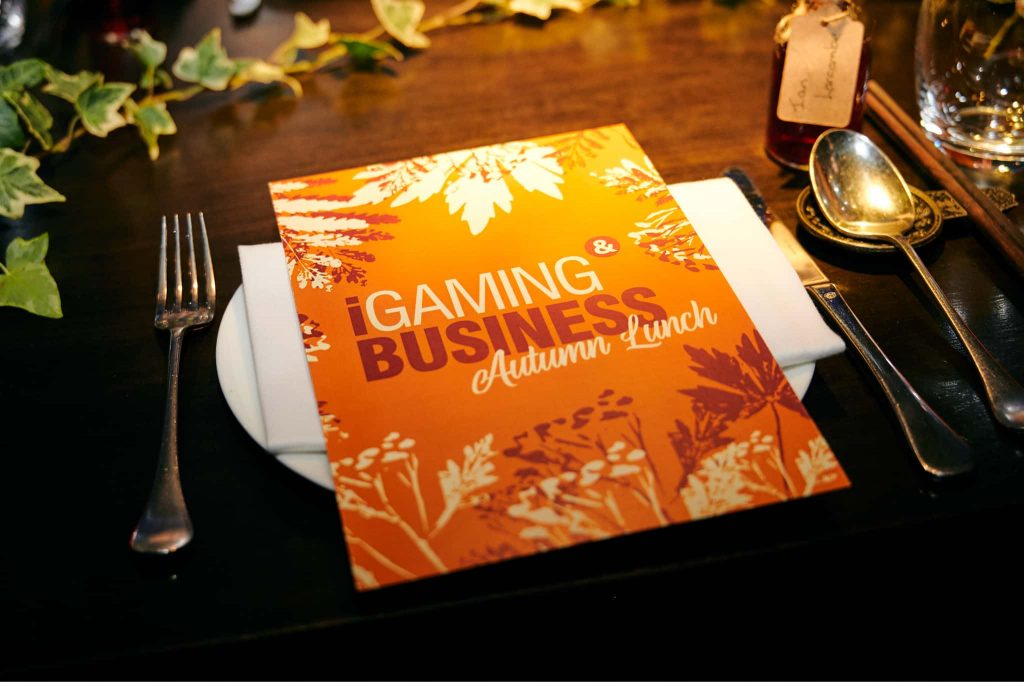 James King, Head of Group Sales at GIG, enjoyed the opportunity to catch up with familiar faces from the industry in addition to meeting some new people (and celebrate his birthday, one day early!).
"With it being a more relaxed environment in comparison to the intensity of the larger events, you have real opportunity to build up friendships as opposed to just partnerships or contacts. We're very pleased and thankful at GiG that iGB/Clarion put this on and hope to see more in the future, on that note we/I would like to say a big thank you to Dickie and his team for the invite", King said.
Sarafina Wolde Gabriel, Income Access's VP of Strategy, a professional who has been in the industry since 2004, loves how the iGB Lunch Gatherings bring together colleagues old and new in an intimate setting.
"It is a great networking lunch that combines productive discussions with a lot of fun!!! Thank you iGB!" she said.