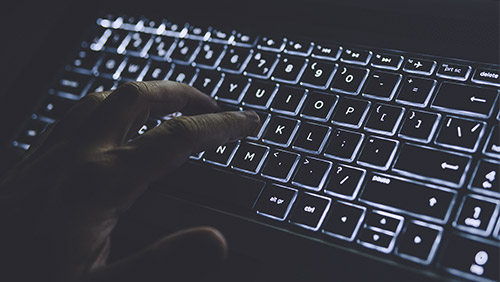 The October 17 closure and raid of Altech Innovations Business Outsourcing's (AIBC) offices has proven more fruitful than the Bureau of Internal Revenue (BIR) expected. While the raid is expected to pressure AIBC and other Philippine Offshore Gaming Operators (POGOs) into paying their taxes, it's revealed a whole new avenue of investigation for the government: work-from-home jobs.
The BIR has revealed that in the course of their raids of AIBC's offices, they discovered a suspicious amount of laptops, reported the Business Mirror. They now suspect the operation may have had the laptops to allow employees to work from home, or if it's a common practice in the industry. BIR Deputy Commissioner Arnel Guballa said: "We will of course look into it and study the possibility…[of work-from-home POGO businesses] if we see more firms that also use laptops."
The worry for a tax agency like the BIR might be that employees working from home could more easily avoid paying taxes, as they are less likely to be counted during surveys or caught during raids. "Some tax payers are hard to tax, we spent a lot of our time and deployed our intelligence units to track them," Guballa said.
In reality, there are plenty of a reasons for an operation to have numerous quantities of laptops rather than desktop computers. They may be easier for a workforce to use in a cramped office with a low number of desks, necessitating laptops so employees can easily move around during their day. With the heavy traffic of Metro Manila, workers might be encouraged to work from home to avoid long commutes. Or quite simply, it may be a matter of preference for supervising staff.
Guballa also commented that he expects the recent AIBC raid to inspire other operators to pay their taxes. "Yes we are expecting an increase in compliance because of our recent enforcement activities. We want to tell these service providers that in this country, you must always comply with the law," he said.
Guballa recently cited in increase in tax revenue from POGO operators, possibly inspired by the raid of Great Empire Gaming and Amusement Corporation.