Roger Federer has confirmed that he intends to play the Men's Singles in next summer's Olympic Games in Tokyo at the age of 39, as he battles to finally clinch the gold medal that, in singles, has eluded him his entire career.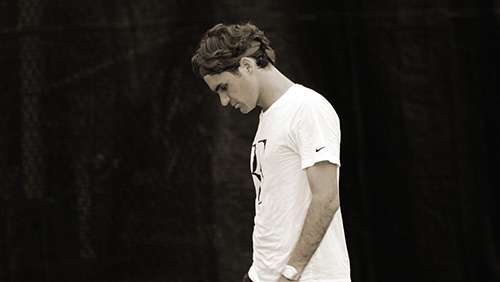 As we recently noted, Roger Federer is in a three-way battle to Race to 21 Grand Slam titles against Rafa Nadal (18) and Novak Djokovic (16), both of whom have age on their side in that particular challenge.
With the possibility of both those men catching him, Federer has set himself the challenge of grabbing the Olympic gold medal for Men's Singles, which he has never done in his lifetime, despite winning the Men's Doubles gold alongside his countryman, Stan Wawrinka.
The history of tennis in the Olympics is a fractured tale. Part of the program from 1896 to 1924 inclusive, the sport wasn't included again until 1988. Since Seoul, however, it has maintained its presence on the program, with winners in the Men's Singles including Andre Agassi (1996 in Athens), Rafael Nadal (2008 in Beijing) and Sir Andy Murray, who won both the last two on offer, first in 2012 in London and then in Rio De Janeiro in 2016.
Can Federer bring home the gold medal in 2020? It seems a fairytale that deserves fruition, but how seldom sport matches those storylines. We can all recall Sir Alex Ferguson's Hampsden Park dream which was crushed on away goals by Bayer Leverkusen. Federer winning an Olympic gold in 2020 before retiring the greatest of all-time (or GOAT for short) should happen, which is precisely why it will be so difficult.
Internal pressure, external expectations and a rising crop of outstanding talents such as Daniil Medvedev, Dominic Thiem and Alexander Zverev will test Federer's mettle considerably in Tokyo, but they are already doing so this almost a year before that date with destiny.
Zverev in particular looks a player built in the image of Federer who might succeed his mentor, and the two men are close, as shown by the Laver Cup love as the elder statesman of the tour helped coach Zverev to a vital win for Team Europe on their way to a third consecutive overall victory in the event.
Recently, in Shanghai, Federer showed a latent element of his sporting personality, a tetchiness and frustration that has come to the fore over recent months.
The second set tie-break that preceded the blow-up was Federer at his sublime best, however:
Federer then struck the ball into the crowd and received a point penalty, something that earlier in his career would have been impossible to contemplate happening. The man whose temperament matched the ice-cold nature of Bjorn Borg is in danger of closer resembling John McEnroe in the past year.
For all his vast experience and GOAT tendencies, Federer will need to master his mind over the next nine months in order to put himself in a podium position and finally get the gold medal his cumulative career performances surely merit.