The Mike Postle saga doesn't simply rumble into a third week, it seems to gain ground with every turn of the wheels. With the cheating allegations against Mike Postle growing into what could be a $30 million series of court cases with opposing players lining up to question Postle's 'methods', we've finally heard from the lawyer who is likely to be at the centre of any court drama – the man tasked with defending the accused.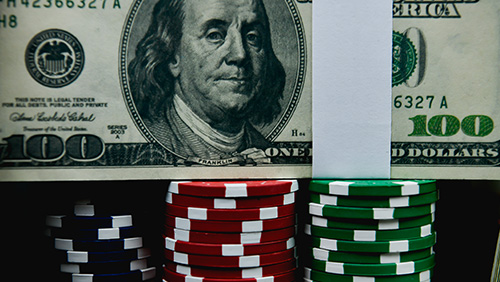 In a revealing interview with The Sacramento Bee, Postle's lawyer, William Portanova, puts forward the argument that since he has experienced a losing streak virtually since he started playing poker, it's plausible by that logic that Postle's winning streak is perfectly explainable.
If this case does go to court and ends up as viewable on court TV, we'd suggest they charge a pay-per-view fee because if this is available on PokerGO, fans are going to fall over themselves to see Postle argue the case.
Learning a little more about Portanova, it would appear that his most glamourous days of practice are barely visible in his rear-view mirror. From 1991 to 1997, Portanova directed an "Organized Crime and Drug Enforcement Task Force" according to his practice website, and formed a high Tech Task Force in California, and even received the DoJ's Director's Award in 1993.
That was a long time ago, and Portanova now works white-collar crime, although some might suggest his focus should be a tiny bit higher than Mike Postle's collar, under his baseball cap in this particular case.
It would appear that the case is gaining ground against Postle, although he remains at large to appear on podcasts such as the Mike Matusow 'Mouthpiece' where it sounded more like Matusow was nothing but a mouthpiece for Postle. Postle is likely to be investigated soon, with the team at Stones under scrutiny too, possibly including Stones Gambling Hall Tournament Director Justin Kuraitis as well as the mysteriously anonymous-to-date "chief confederate" 'John Doe 1'.
For Portanova to declare that "When I play poker, I lose almost every hand, so I know such streaks are possible.", he is letting daylight in upon the madness of Postle defending his actions.
The logic simply isn't there in any way.
While The Sacramento Bee suggest on their front page that Postle could be a prodigy, they do so without any hard evidence to that fact, short of his phenomenal record in streamed-only games specifically taking place at Stones.
For Postle's lawyer to believe that someone could just as easily win a spectacular number of hands to coin an extortionate amount of winnings from professionals with better records than him displays the kind of short-thought naiveté that many outside poker hold about the game.
The case against Postle is built on no such flimsy premise, with the accusation specifically relating to "… Mr. Postle's systematic use of one or more electronic devices, for the purposes of cheating, while playing in broadcast games of poker, to steal hundreds of thousands of dollars from fellow players."
Portnaova's statement on Postle's 'winning streak' is worth reading in full:
"I guess he wins a lot of hands of poker. I don't gamble, because that's how many hands I lose. But we don't know what the facts are. I can just say this: When I play poker, I lose almost every hand, so I know such streaks are possible."
With former federal prosecutor Michael Lipman part of the Stones' investigation team, all the right noises are now coming from the location at which Postle allegedly took players' money by foul means. A company who specialise in forensic computer analysis, Stroz Friedberg will investigate Stones' systems and look through whether Postle had access to real-time information among other explorations.
To that end, Lipman shared that the computer forensics company Stroz Friedberg has been hired by Stones to investigate the stream's computer systems. They have already begun their work.
With lawyers on both sides showing a little of their hand, the stage looks set for either a full-scale charge from the Bureau of Gambling Control and court to land in Postle and Stones' laps, or, alternatively those names accusing Postle of not simply having a winning streak backing down.
Playing the odds, the former seems infinitely more likely. Not that we have any inside information on what the cards are.