After a rollercoaster final table, the British player 'BigBlindBets' has won the WCOOP Main Event for a massive score of $1,665,962.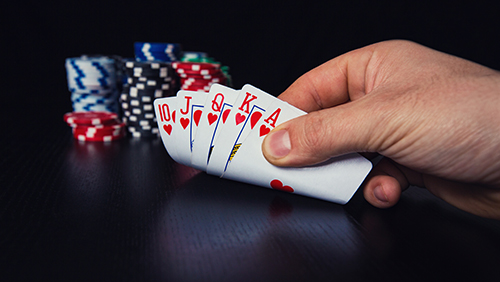 Coming into the final table, all the talk surrounded the fortunes of the other British player at the final table, Talal Shakerchi, and his bid to become the first player ever to triumph in both SCOOP and WCOOP Main Events. That miracle was not to be, but Shakerchi fought bravely to try and make it happen, and eventually finished in third place for $846,528.
Over the course of the 2019 WCOOP (World Championship of Online Poker), the $75 million total guarantee was exceeded by a long way, with over $104,733,898 being paid in prize pools. It was Jussi 'calvin7v' Nevanlinna who took down the WCOOP leaderboard, winning $20,000 in cash and the all-important trophy.
The WCOOP Main Event may have been the jewel in the crown for 'BigBlindBets,' but they weren't the only player — or winner — in the event, with 270 of the 2,236 players cashing, making a return on their $5,200 investment. In the WCOOP overall, a record 28 Russian and British players won titles, with that final victory levelling matters at the top of the Nationality leaderboard.
On the final day, Talal "raidalot" Shakerchi just missed out when his final stack of 102 million went into the middle with J♣K♣ , but couldn't catch the eventual winner BigBlindBets' hand of A♥J♥ . Trip aces on the flop would result in Shakerchi busting, and when Danilo de Lima Demetrio had ace-king against ace-deuce, he couldn't hold across a spectacular runout that would give the British player the victory.
Want to watch the final hand in all its glory? We don't blame you!
WCOOP Main Event 2019 final table payouts:
1 – BigBlindBets ($1,665,962)
2 – Danilo 'dans170′ de Lima Demetrio ($1,187,553)
3 – Talal 'raidalot' Shakerchi ($846,528)
4 – NeedBeat ($603,434)
5 – 19Pistike93 ($403,148)
6 – XMorphineX ($306,624)
7 – Leitnant ($218,572)
8 – moglimiranda ($155,805)
9 – TheMakrill7 ($111,063)
Comments