In November of last year, IMG Arena and the PGA connected as sports gambling started to receive more attention in the U.S. The multi-faceted sports and entertainment business was branded the official data distributor of the PGA Tour and that partnership was expanded earlier this month to include data from PGA Tour ShotLink to U.S.-based sportsbooks. Scientific Games (SG) saw this as the perfect opportunity to step into the fray and has now launched its own partnership with IMG through its SG Digital division.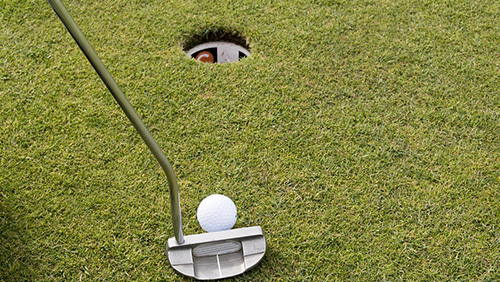 Gaming Intelligence reports that the deal will allow SG Digital and its OpenSports platform become linked to IMG's Golf Event Centre as its first partner. The Golf Event Centre offers live streams of the action, interactive visualizations and shot-by-shot data for both PGA Tour and European Tour Matches.
In announcing the new partnership, SG Digital Senior VP, Sportsbook and Platforms Keith O'Loughlin stated, "IMG Arena has created a betting proposition for golf that befits its position as one of the world's most popular global sports. The Golf Event Centre brings a new level of immersion and engagement that will positively shake up the live betting experience and the industry as a whole."
SG has also scored additional benefits through the new arrangement. It will also use IMG's golf trading feed and has access to the company's virtual sports portfolio, as well as its tennis and badminton data services. SG Digital has signed up to be a part of IMG's membership program, The Alliance, which gives operators access to the company's full suite of live streaming services and official sports data.
The expanded inclusion of sports gambling in golf has caused mixed reactions both on and off the greens. There have been concerns from players that the game will become a "circus" and lose much of its appeal. On the other side, the PGA feels that introducing sports gambling will make the game more exciting and attract more fans.
The opinions against its introduction are mostly misguided and not based on any hardcore evidence – golf wagers have been allowed for decades in Australia and Europe and there's no circus. The newly opened sports gambling industry in the U.S. will just need to mature quickly to catch up with the rest of the field.