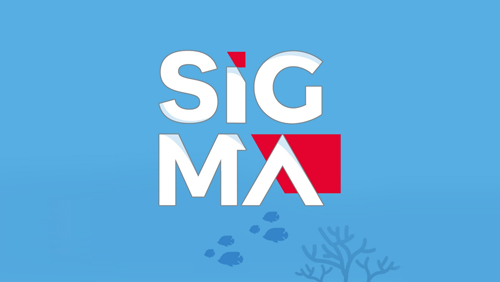 On August 22, it was officially announced that the SiGMA '19 expo will take place from November 27-29, 2019. The event will be held at the MFCC in Ta'Qali, Malta, and will provide the opportunity for business expansion and deal-making for those attending the event.
In a release, the event organizers explained that there would be 12,500 attendees, over 2500 affiliates, and over 200 speakers. They expect representatives to attend from over 80 countries across the globe, and that there would be 400 different sponsors and exhibitors at the event.
The goal, according to the release, will be to allow delegates to gain the opportunity to network with leaders in the iGaming industry. This will help them to strike deals with some of the biggest brands on the globe, as well as engage with the leading suppliers and help to gain support from affiliates.
This will be the sixth such event. Each year there has been a focus on a particular area of the industry, and 2019 is no different. SiGMA '19 will specifically spotlight how artificial intelligence and blockchain technology can be used in the iGaming ecosystem. In a statement, organizers explained:
"As a truly world-class event with an elite selection of delegates, policymakers, and thought leaders pouring in from across the globe, SiGMA is proud to call itself the World's iGaming Village. Through a commitment to quality and years of successful operations, SiGMA has developed a strong brand, evolving into a global influencer with the ability to facilitate the biggest deals across the iGaming sector. This global stance is reinforced by the Group's expansion to Asia, with the inaugural SiGMA Manila taking place on June 2020."
While the major event will be held in November, SiGMA has already been working to create a number of local and global events that will lead up to the showcase event. These events occur under the SiGMA Roadshow brand and give those who were unable to attend the event in November the opportunity to see new innovations as well as network with executives and delegates from within their area.
During the November event, there will once again be a SiGMA Pitch, which will provide a space for young and innovative startup companies to take center stage. This gives them the opportunity to gain valuable exposure on the Expo floor, as well as network and earn potential funding. It also gives them the opportunity to meet executives and innovators who can act as mentors in assisting the start of companies.
Also at the event will be the Malta Gaming Awards, which highlights success stories from across the iGaming world. There will be 12 categories that will be included in the awards presentation. This event raises money for charitable institutions around the world.
To find out more about the SiGMA '19 expo in Malta, vist their offical website.
Comments