Last September, the MSG (Madison Square Garden) Sphere began to emerge as part of the Las Vegas landscape. The Venetian-tied arena was conceived to help attract a larger tourism market that didn't focus on gambling and is a collaborative effort between Las Vegas Sands, owner of The Venetian, and MSG. It would be one of the more expensive properties of any kind to be featured in the gambling city and was estimated to cost around $1.2 billion to complete. According to new revisions, however, that estimate may have been off its mark. AECON, the company overseeing the project, believes that the cost will be closer to $1.7 billion.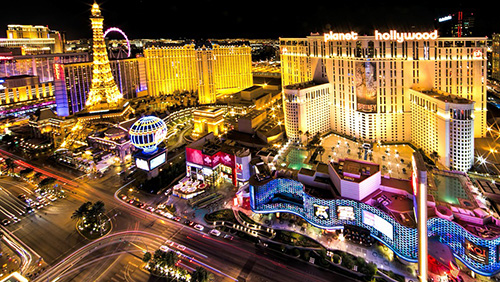 MSG Executive VP and Chief Financial Officer Victoria Mink made the revelation in the company's recent investor call to discuss its second-quarter health. AECON is an engineering company out of Los Angeles that is in charge of the 400,000-square-foot facility's construction. The Sphere is definitely the first of its kind, standing 360 feet high with capacity for 18,000 guests. Its 160,000-square-foot wrap-around video screen wall only adds to its uniqueness and the hefty price tag.
Mink isn't convinced that AECON is on the money with its revised budget and believes that there are areas where costs can be cut. She explained on the call, "As part of the contractual process, we are reviewing and challenging our contractors estimates and assumptions. We believe, as a result of this process, that we will be successful in achieving significant cost reductions."
The venue is not only designed to attract attention for its design, but also to attract new visitors to Las Vegas. The city is trying to shake loose its synonymy with gamble and The Sphere is a venue that will be used for eSports competitions, music concerts, conferences, expos and much more. MSG's president, Andrew Lustgarten, said earlier this week, "Las Vegas is one of the world's top entertainment destinations, with over 40 million visitors annually, many of whom are looking for new experiences, and we're going to give it to them. MSG Sphere will be an entirely new platform, unlike anything we've ever seen."
According to the Las Vegas Convention and Visitors Authority, a survey of Las Vegas visitors revealed that only 7% were there to gamble last year. On the other hand, vacation and pleasure trips accounted for 45% of visits. Taking a trip to a casino was even lower than the number of those who said they were in town only because they were passing through.
Combine this with the 58% of the visitors who catch a show while in Vegas and it's easy to see the huge market potential for non-gaming venues. Adding to the mix is the continued expansion of casino legalization and sports gambling across the U.S., and Vegas will have to diversify even more to keep its revenue strong.