Macau's Statistics and Census Service released a report yesterday that breaks down tourist spending for the second quarter and the period wasn't a highlight for merchants. Compared with the second quarter of 2018, non-gaming activity saw a decrease in spending of 4.8%, with tourists "only" dropping $1.94 billion in the quarter. Perhaps Q3 will reverse the slump.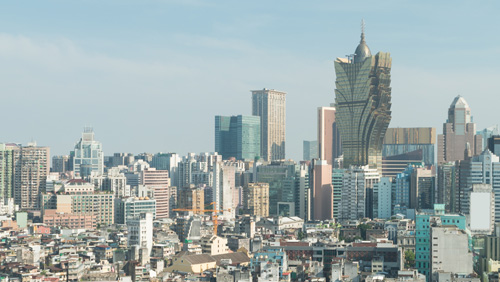 Single-day tourists were the most frugal, being out-spent four times as much by overnight visitors. However, the latter segment still didn't spend as much as it did last year. The $1.519 million these visitors contributed to the local economy was still 8.1% less than what they gave in the same period last year. Breaking it down, overnight per capita spending dropped 14.2% to just $319.89.
The total spent by single-day visitors increased by 9.3% compared to the second quarter of last year, reaching $424.4 million. This was driven by a 35% increase in the number of travelers that popped into Macau for just one day; however, as a result, the per capita spending dropped 19.1% year-on-year to $82.05.
Across the two segments, per-capita spending averaged out to $195.90, 20.7% less than what was reported for Q2 last year. This also follows an unnerving trend that has seen non-gaming spending by visitors fall for three consecutive quarters when compared to the same periods a year prior.
Drinking wasn't the highlight of visitors' trips to Macau. Of the aggregate total spend, only 20.8% went to beverages, with 26.3% going to food. The big winner was retain shopping, which accounted for 44.8% of all tourist money left in the city.
The drop is made more pronounced by the revelation that the second quarter saw an increase in visitation of 20%, with 9.93 million visitors descending on the city. More traffic should mean more spending, but not in the case of Macau. Since the beginning of the year – complete with two quarters of slower spending, the city has seen an aggregate increase in visitation of 20.6% compared to the first six months of 2018. 20.28 million people have made their way to Macau, with a 70.6% coming from mainland China.
Despite that overwhelming percentage, the mainlanders left behind the least amount of money. Per-capita spending dropped by 24.1% to $222.26, while Singaporeans left 5.8% more than they did last year and slightly more than did the mainlanders. On average, they spent $223.12, with South Korean visitors spending 16.7% more than last year at a per-capita amount of $203.94.