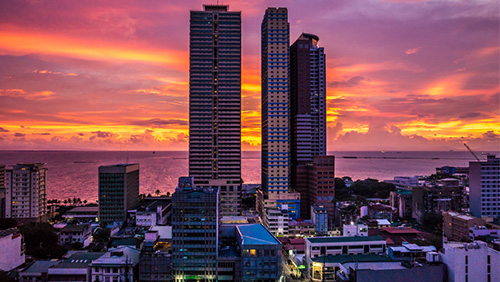 President Rodrigo Duterte of the Philippines wants more online casinos made available. Given the popularity the segment has, it would certainly be welcome and wouldn't lead to the type of embarrassing situation that led to the closing of Boracay Island. It would also help the Philippine Amusement and Gaming Corp (PAGCOR) and other casino operators continue their large contributions to the state, contributions that slipped a little in the most recent quarter.
PAGCOR reports that the casino industry in the Philippines picked up $999.7 million in gross gaming revenue (GGR) for the second quarter of the year. This figure is 0.4% lower than what was earned for the previous quarter, and follows a first half that saw a substantial increase in GGR over the same period from 2018.
PAGCOR not only serves as the gaming regulator for the Philippines. It also operates public-sector gambling facilities under the Casino Filipino brand. These accounted for $173.22 million for the quarter while private-sector casinos contributed $774.12 million. The private-sector casinos, operating in Entertainment City new Manila, saw their GGR increase 1.7% over the second quarter of last year and contributed over 77% of the entire GGR for the Philippines.
The dip in the quarter-over-quarter performance, as miniscule as it is, shouldn't be a cause for concern. The Philippines gambling market is healthy and continues to get healthier. The first half of the year saw PAGCOR increase its GGR by 9.3% over the same period last year and many analysts are predicting that the Philippines could become a more popular gambling hub than Macau or Las Vegas.
Duterte has reportedly changed his mind and has begun to show more support for gambling, an industry that was frequently a target of his wrath. He previously placed a moratorium on new gambling licenses and construction, but appears to be warming up to the idea as a way to boost state income.
For the online gambling industry to grow, there are obviously some kinks that have to be worked out. PAGCOR currently has in limbo the Philippine Offshore Gaming Operator (POGO) license program over several concerns, including issues related to tax reporting and the possibility that certain individuals working in the sector could be Chinese spies.