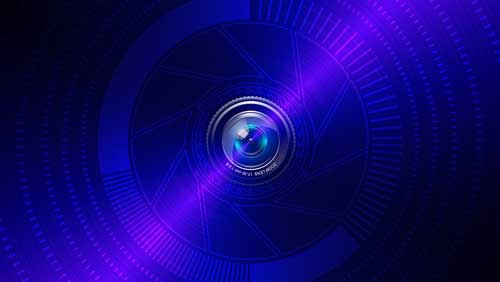 The casino industry as a whole might be moving towards better facial recognition and artificial intelligence software, but Macau operators will need to wait a little bit longer for their crack at it. As reported by Bloomberg, the Gaming Inspection and Coordination Bureau (DICJ) has asked operators not to go ahead with any more digital surveillance equipment.
The request, which covered cameras and facial recognition systems, specifically relates to items that haven't already been approved by the regulator. Reports indicate that there may be some concern that any additional installations could provide an unfair edge to the operators over their patrons.
This follows an earlier report that operators may have been using the technology to monitor guest they believe had lost the most funds while playing. This is of course a natural way to use the software, and can help the operators to better tailor their offerings to players. By knowing their customers as well as they can, this technology helps revenues increase by as much as 10 times what they used to be.
But, it also runs totally contrary to what Macau politicians had been promising. In May, a lawmaker pushed to make facial recognition surveillance systems mandatory in casinos, and specifically cited rising crime as a reason to add the extra measure of security.
Monitoring customers for security purposes is one thing, and hard for many to argue against when robberies have been in the news lately. But to flip the technology on the customer and use it to profit off of them is a totally different matter, and apparently the DICJ needs more time to figure this out.
Sources also note that the DICJ has warned operators that, with their existing equipment, they must adhere to the laws of the land where it pertains to personal data. You can collect a lot of information about a customer, what with their membership information and close facial recognition tracking, and it would be a huge problem if casinos started giving away that data.