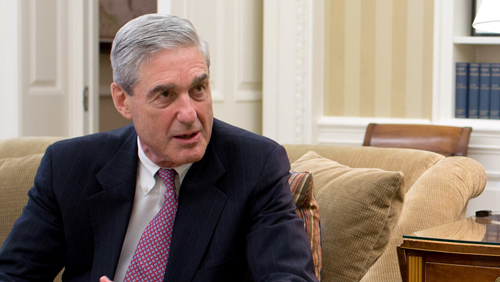 The big day is here once again. After years of investigation, and the release of an investigation that left congress asking for more details, Special Counsel Robert Mueller will testify before congress on July 24 about how much potential wrong doing President Donald Trump's campaign committed in the 2016 U.S. Presidential elections, and the investigation that followed. To figure out what will happen, we turn to the odds, care of Bovada.
The original reason Trump was investigated was due to accusations that Russia had interfered with the 2016 elections to help him win, and that his campaign may have colluded with them to make it happen. Based on the Mueller report, Mueller indicated that Russia had interfered, but that no conspiracy between the campaign and Russians could be proven. As a result, he's heavily favored to not confirm (-1100) any collusion happened. If he indicates that collusion did happen (+550), but that he could not recommend any further legal action, it would be a bomb shell in the House Judiciary Committee hearing.
Where things get really interesting is on the topic of obstruction of justice. Mueller got his job as special counsel because Trump fired former FBI Director James Comey for not letting go of the Russia investigation. That in itself could be considered an obstruction of justice, but Mueller has alluded to a Department of Justice (DOJ) policy that the sitting president cannot be indicted for a crime. Based on his previous press conference, there are great odds that Mueller will avoid answering questions on the topic, resulting in him not confirming any obstruction happened (-400). If you like to bet the dog though, there's always the chance that Mueller admits Trump obstructed justice (+550), handing Congress the ball on what to do next. That's a bet I'd be willing to make.
Either way, the big question coming out of the hearing will be what House democrats chose to do next. As the DOJ won't indict Trump, the only reason to have this hearing is to decide whether or not Democrats will impeach the president. Even before the hearing, 89 of 235 democrats have indicated they already want to impeach the president. Odds are that they won't (-500) in 2019. If Mueller starts dropping bombshells though, pressure will be on them to push through with the dramatic but symbolic gesture (+300), as it's unlikely that Senate Republicans will convict Trump and remove him from office. As House Leader Nancy Pelosi seems laser focused on maximizing gains in the 2020 elections, I would bet on her stretching the issue out while investigations continue. She's not firing that last bullet unless she's on the verge of losing control, or unless Trump literally shoots someone on Fifth Avenue.