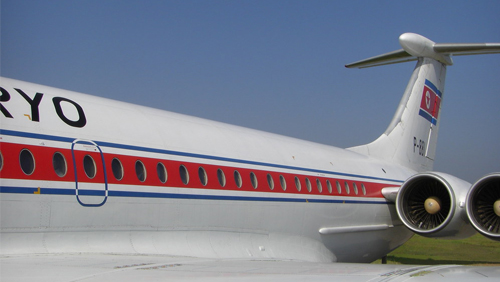 Macau is about to get an entirely new kind of VIP. CNN reports that Air Koryo, the North Korean flag carrying airline, has begun scheduling direct flights between the hermit kingdom and Macau.
North Koreans don't have many options for international travel. The airline's website lists only three other international destinations: Beijing and Shenyang in China, and Vladivostok in Russia. Macau is now the most distant location Air Koryo will fly to.
As CNN notes, due to having Asia's lowest gross domestic product (GDP), you wouldn't assume that North Korea would have much to offer to Macau's gambling industry. But they might just step up in the way that Macau needs them to most, in VIP play.
A wealthy group of elite youngsters have risen to prominence in North Korea since Kim Jong-un came to power in 2011. Nicknamed "Pyonghattan," the wealthy millennials that Kim has created now have disposable income at the same level as many in the west. They're now ready to travel and spend some of that money abroad.
With two trips a week scheduled to fly to Macau starting August 2, those millennials now have perhaps the most exciting option available to them. They might not gamble at the same level as a Chinese VIP, who's likely to have much more disposable income available to them, but then not much is known about how much wealth they're bringing in. This could be very exciting for everyone involved.
And it comes at a time when Macau could use some potential new VIPs. While total tourism to the region has increased tremendously as more and more visitors come from Mainland China, VIP play has declined. This is in large part due to the ongoing U.S.-China trade war, which has decreased the available lines of credit to Chinese manufacturers, and thus less money for VIPs to play with.
Maybe North Koreans show up with garbage bags full of money to revitalize the industry. Maybe the show up and simply enjoy better food and coffee. Either way, it will be a very interesting addition to Macau's tourism demographics and one to watch going forward.