An accountant in Singapore couldn't find the internal fortitude to admit he had a gambling problem. Instead, he decided to let his employer feed his habit, embezzling around $30 million from the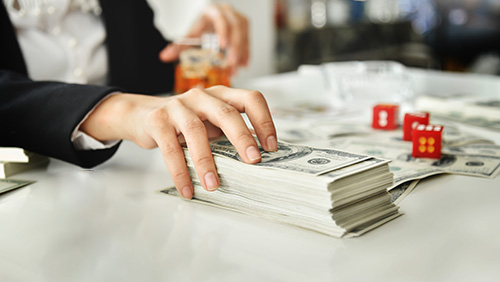 company over a ten-year period. After being busted, he was sent before a judge and has now learned his fate. The Malaysian-born numbers cruncher and gambling man will spend the next almost 26 years behind bars betting on whether or not to drop the soap in the shower, Channel News Asia reported.
65-year-old Ewe Pang Kooi has been found guilty of 50 charges of "breach of trust" after embezzling the funds between February 2002 and July 2012. During that time, he had held three positions with the firm, one as a liquidator, another as a receiver for client assets and a third as an agent managing the company's bank accounts.
Ewe was part of accounting firm Ewe, Locke & Partners, as well as the director of tax and financial consulting firm E&M Management Consultants. He was found to have stolen the money through relationships with a number of companies and 21 firms are said to have lost funds because of his actions. Of these, six are subsidiaries of Hewlett-Packard (HP).
Acting as a liquidator, Ewe was given authority to control bank accounts and assets of the firm's clients in order to make payments and recover assets of any entities that were in liquidation. He had been moving funds between companies in order to cover his tracks, but was ultimately busted when HP began noticing anomalies in its accounting and tracked him down.
Ewe was sentenced to 25 years and 10 months in jail. Given his age, that will most likely be a life sentence, but is less than the 30 years the prosecution had hoped he would receive. Ewe had been cooperative during the investigation, a fact that Justice Chan Seng Onn took into account when handing down the sentence.
$12 million of the stolen money has already been returned by Ewe, but another $17.6 million is still out there somewhere, perhaps in the bank accounts of different casinos. Justice Onn said that the sexagenarian was "driven by an insatiable appetite for gambling" and that "one man's gambling habit came at a great price for many." He added that it was important to send a message, stating that "the court [must] come down harshly on the accused so as to deter like-minded offenders who […] are given access to large sums of money which may be misappropriate for their personal gain."