Book now or lose out –  Annual Sports Betting West Africa+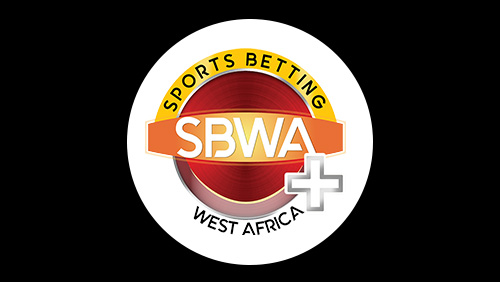 Do not let the opportunity to rub shoulders with scores of highly acclaimed gaming industry specialists and operators from Africa and beyond, pass you by.
SBWA+2019, taking place at the Eko Hotel and Suites in Lagos, Nigeria from 23 to 25 July, is the most prominent sports betting event in West Africa. In addition to providing stakeholders across the gaming industry with a platform to gain expert knowledge regarding the latest regulations, technologies, responsible gambling and marketing practices, SBWA+2019 also offers a host of networking opportunities.
These include:
Day One, Tuesday, 23 July
19:00 VIP Table Talk Dinner at USD100 per person. RSVP for this event is required by Friday, 19 July.
Day Two, Wednesday, 24 July
13:00 Live Competition: Lottery draw – Hosted by EMIRAT AG
Prize: 5,000,000 NGN to first place winner
The list of confirmed companies to attend SBWA+2019 include:
● 1960bet
● 1xbet
● 3XC Consulting Limited
● Agence France-Presse
● Akin Ibidapo-Obe & Co
● Anambra State Gaming Board
● Association of Nigerian Bookmakers (ANB)
● Bet9ja
● BetConstruct
● Betgenius
● Betland
● Blackbet
● BMM Testlabs South Africa
● Camlake limited (WAKABET)
● Cloud Interactive Associates
● Cygnusspin Limited
● DAZN Group
● Digitain Ltd
● Dyah's Lounge & Bar Resorts
● e-Ways International
● Elbet
● EMIRAT
● ENUGU STATE GAMING COMMISSION
● Eventus Media
● Ezugi
● Flutterwave
● Fortunebets
● Gibet
● GLI Africa
● Global Bet
● Golden Race
● Interplay D.O.O.
● Kiron Interactive
● Lagos State Lotteries Board
● Law Allianz
● Lucky Games Limited
● Mobilot
● Naija Lottery
● Nairabet
● National Lottery Regulatory Commission (NLRC)
● Odi Bets
● Pealmag Limited
● Platform Infinity
● Promatic Nigeria
● René Digital Hub
● Royal Eminence
● Shikana Law Group
● Sportradar AG
● Sportswizz Limited
● STM Gaming
● Surebet247
● Vbetnow.com
● Vermantia
● Wahogames
● Wema Bank Plc
● Western Sportsbet Nigeria Limited
● YellowLotto
The list of confirmed speakers at SBWA+2019 include:
1. Abiodun Babalola, Snr. Manager – Business Development, 1XBET Nigeria
2. Adebanke Ogunode, Head (Legal), Lagos State Lotteries Board
3. Aggrey Sayi, Country Manager, OdiBets
4. Akin Alabi, President, Association of Nigerian Bookmakers (ANB) & CEO, Nairabet
5. Amne Suedi Kagasheki, Principal Founder, Shikana Law Group
6. Anazodo Godwin, Agent, Bet9ja
7. Attah Chigozie , Agents Management Team Lead & Super Agent, Fortune Bets Limited
8. Austin Udu, Director of Sales – Africa, Global Bet
9. Babatunde Ibidapo-Obe, Partner, Akin Ibidapo-Obe & Co
10. Benjamin Yarnap, MD and CEO, Anambra State Gambling Company
11. Chief Harrison Ogara, Board Chairman, Enugu State Gaming Commission
12. Daniel Karanja, Bookmaker & Data Scientist, OdiBets
13. Devon Dalbock, GM, GLI Africa
14. Dotun Ajegbile, Chairman, 1960bet, Betland & YellowLotto
15. Frank Herold, Business Development Director, EMIRAT AG
16. Ibukun Okeowo, Chief Executive Officer, Gibet
17. Ifeanyi Osode, COO, Fortune Bets
18. Jason Njoku, Investor, Blackbet
19. Johnson Foye, Managing Consultant, Western Sportsbet Nigeria Limited
20. Lanre Gbajabiamila, DG, National Lottery Regulatory Commission (NLRC)
21. Martin Wachter, CEO, Golden Race
22. Tope Oni, Partner Consultant, e-Ways International
23. Peace Itimi,Head of Marketing, Korapay
24. Remi Iwayemi, Head (IT), Lagos State Lotteries Board
25. Seun Alli, Operations Director/COO, Lucky Games
26. Seun Methowe, Head of Sales & Partnerships, DAZN Group
27. Sheriff Olaniyan, Founder, Surebet247
28. Temiloluwa Ogundele, Brand And marketing communication strategist, WAKABET
29. Wale Hassan, Business Development Manager (AFRICA), Flutterwave
30. Will Westcott, Head of Business Development- Africa, Betgenius
31. Yahaya Maikori, Founding Partner, Law Allianz
Receive a 10% discount on all three days delegate passes by registering now with discount code: SBWA2019:
Don't delay –  register now for West Africa's largest gaming summit and exhibition.
---
About the event:
Sports Betting West Africa+ has been re-invented to include new topics, new themes and bring even more stakeholders in Africa's gaming industry together.
SBWA+ aims to enhance the skills of the stakeholders who work in all disciplines of the gaming industry, through sharing knowledge about the latest regulations, marketing techniques, cutting edge technologies and responsible gambling practices to ensure your long-term success in gaming. This year's agenda has been developed to focus on the challenges and opportunities facing operators in West Africa thereby presenting more business opportunities to our exhibitors and sponsors.