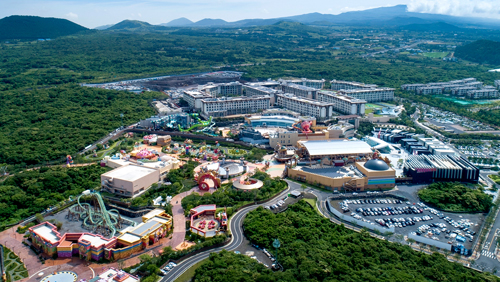 In a statement provided by casino investor Landing International Development Ltd, the Asian based operator denied that there is any agreement with a third party company to issue a cryptocurrency or any other type of digital token. This statement came in a filing on July 11 that explained that the company had "no business relationship" with HK Shenhua World Blockchain Tech Development Ltd.
In the statement, Landing International explained that they had recently become aware that HK Shenhua was giving the impression that the two companies were in partnership with one another to create the digital assets. Recent uploaded photos and documents provided on the HK Shenhua World's website seemed to support the claim that the two were partnering on such a project. However, the Hong Kong-listed company explained that HK Shenhua World was making "a number of false allegations and references concerning the Group [Landing] in purported support of its business concerning the issue of cryptocurrency or digital token."
Images posted on the website seemed rather convincing. They included an aerial image of Jeju Shinhwa World plus other images, including maps of the property.
In the statement, Landing explained that they had signed a memorandum of understanding with HK Shenhua World and had entered "into negotiations for certain possible collaborations on property development", but that no official agreement had been signed. They made it clear that no existing business relationship exists.
This was further reiterated in the statement where it explained that Landing "does not recognize, accept nor endorse any cryptocurrency or digital token issued or to be issued by the Entity Group." They added as to the information provided on the website that they refute "each and every one of those false and misleading contents."
The misrepresentation of a partnership between the two companies is not sitting well with Landing. In the statement, they added that "The Group shall take all such actions, including but not limited to legal action and reporting the matter to the relevant authorities, as may be necessary to protect and maintain the Group's good name and reputation."
Could this have been a preemptive strike by HK Shenhua World to try to deter other companies from forming a partnership with Landing to develop a cryptocurrency? There is no evidence at this point to support that, but it would be a shrewd move.