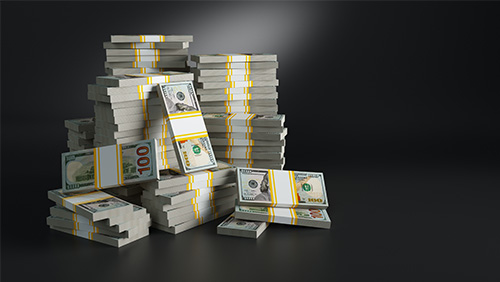 Las Vegas Sands (LVS) recently – and finally – was able to unload Pennsylvania's Sands Bethlehem on a new owner. The Poarch Band of Creek Indians out of Alabama purchased the property for $1.3 billion after the deal was finally approved by regulators this past May. When the money changed hands, it was expected that a large part of it would see a detour into Pennsylvania's wallet, but it now appears that the large part has shrunk into a small part – less than 10% of what was initially calculated.
Pennsylvania officials already began to decide what to do with the new windfall before the sale had been approved by gambling regulators. According to Pennsylvania news outlet The Morning Call, $6.5 million of the transaction amount would go to the city of Bethlehem and the Bethlehem Area School District. However, the end result was that the two only received a combined $634,000 – $317,000 each – and this isn't sitting well with anyone. Anyone, that is, unless you're LVS or the Poarch Band.
The difference in what was expected and what was ultimately delivered stems from how the transaction was conducted. Taxes were assessed on the value of the land under Sands Bethlehem, now the Wind Creek Bethlehem, and not on the physical structures. This is because the tribe is leasing the land from Bethworks Now LLC, a private company that was formerly a minority shareholder of LSV stock.
In addition to laying out $1.3 billion to purchase the venue, Poarch Creek is going to invest an additional $340,000 to update the property. That money will most likely come out of the difference in the amount of taxes that weren't paid.
It appears to be legal, even if it doesn't sit well with the city. Fortunately, the expected cut of $6.5 million had not officially been added to Bethlehem's operating budget, so there won't be a shortage of funds to keep the city moving. However, the 75,000 residents might take exception to the maneuver and, almost certainly, jurisdictions across the US are now taking a closer look at how similar deals might be better managed in the future to ensure that they receive their fair share.
Comments