partypoker continues to roll out a raft of changes to their online poker client, this time rewarding players who compete in shorthanded games with double reward points.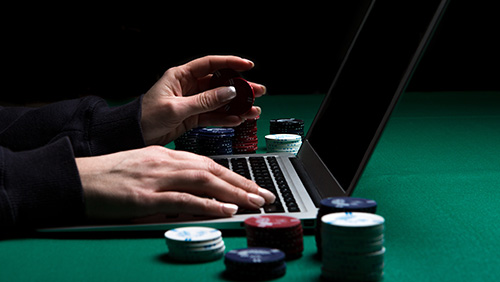 It was back in February when Joey Ingram used his Twitter platform to send an idea spreading like ivy into the upper echelons of partypoker.
"Charge much LESS rake on 2-3 players. shorthanded cash games. Incentivise players to build shorthanded games that build to full games and market it as such."
"More games = more players = more rake."
"If it doesn't work, revert back to current way."
Joey, they were listening.
The jury is out on how long Rob Yong will maintain his Twitter account, but the smart money is at least until the last of his 50-initiatives to make partypoker great again.
Yong has been as busy as a cough drop salesman in Chernobyl this past fortnight, hopping from podcast to podcast to talk about the table change alias and hand history deletion decisions, and he's not letting the dust settle in between changes.
From July 1st, partypoker is heeding Ingram's advice, by rewarding players who start ring games and continue to play when shorthanded. In a video released on his Twitter account, Yong said that 'Table Starter Cashback' would begin as a trial on July 1st, and he wants people to 'opt-in' so they can track how successful the idea is.
Yong decided to make a move after running a poll on Twitter with 92% of people in favour of the change. Yong said he wants to reward what he calls 'good pros', in the 6-max ring games, that start games and keep them running even when weaker players leave.
"We want to reward these guys more than the people looking to bumhunt and not support the site." – Rob Yong.
The rules are simple.
If you start a heads-up or three-handed game, then you receive double cashback points during that timeframe. When a fourth person joins the table, the rake rules revert to normal. When another player leaves and the action falls to three-handed, then double cashback points return.
Yong is hoping to implement the new changes for their Fast Forward product in the coming weeks, and hey, there's no need to get heated up over the play – as Yong says.
"If it doesn't work, it doesn't work."
You can opt-in to benefit for the new rake rules immediately by opening your client, clicking your avatar menu, choosing 'Offers' and 'Promotions' and you'll find the 'Final Table Starter Cashback' option.
Here is the video (Yong's dog wasn't interested in receiving double reward points).
You voted 92% in favour of "Table Starter Cashback" for Cash Games – Double Cashback Points when HU or 3 handed starts on @partypoker 1st July.2 min video here. KTF Rob pic.twitter.com/ySZWVFW1aq

— robyong (@rob_yong_) June 27, 2019