24 June 2019, Johannesburg, South Africa/ Copenhagen, Denmark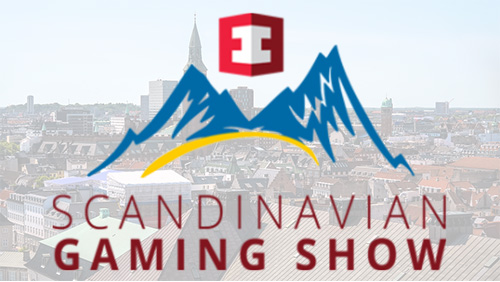 Denmark and the rest of Scandinavia offer tremendous potential for profitable online gaming – a market ready for the taking.
SGS 2019 provides industry professionals the unmissable opportunity to gain insight from key thought leaders in the gaming business and authorities in regulatory development in Denmark and the Scandinavian region.
Some of the latest confirmed speakers include:
● Johann Sigurdsson, Business Development Consultant, Microgaming
● Joakim Renman, Chief Commercial, Scoutgaming
● Jesper Søgaard, CEO and Co-founder, Better Collective
● Antonio Zanghi, Managing Director, Maxima Compliance
● Trevor de Giorgio, Chief Legal Officer, Greentube
● Jack Symons, Founder/CEO, Gamban
● Gustaf Hoffstedt, General Secretary, Swedish Trade Association for Online Gambling
A few of the key issues that will be discussed during the two-day event, include:
● Gaming Code of Conduct in Denmark
● The marketing of gambling adverts in the Scandinavian countries, and how self-governing can prevent the imposition of restrictive legislation
● An action plan for responsible gaming in Scandinavian countries and beyond
● New and emerging products – what is the next growth product
● Affiliates: Rogue affiliates and how to apply gaming and marketing legislation effectively to these
Register your seat at SGS 2019 and gain insight into the latest regulatory framework, guidelines and industry information necessary to invest and become established in this rapidly evolving market. Don't miss this opportunity to brush shoulders with the largest gaming operators and experts in the Scandinavian market.
#SGS2019 – Uncovering new opportunity by uniting gaming leaders in Scandinavia!
Don't delay; the early-bird special ends this week:
Receive a 10% discount on your SGS Delegate pass by registering now.
Take advantage of SGS 2019 as the optimum platform to showcase or launch your products by becoming an exhibitor or sponsor.
 About the event
The Scandinavian Gaming Show 2018 was a resounding success. The summit achieved its objective to help create a safe, regulated and responsible gaming environment while opening up the market to the game-changing technological innovations.
This year, the Scandinavian Gaming Show will give gaming professionals the practical expertise of the world's thought-leaders in the gaming industry and provide a forum for discussion on all the key areas of operating a gaming business in the region to help you rise to new heights in your company and in the industry.
The Scandinavian Gaming Show 2019 will be attended by local and international gaming sector operators, software providers, payment gateway providers, fraud and AML experts, lawyers, gaming regulators, legislators, government officials and iGaming innovators from around the world.
Register here.