Monday 17th June 2019 – Leading multi-channel supplier SIS (Sports Information Services) has secured an agreement with Codere to deliver its ground-breaking new 24/7 Live Betting Channel to one of the leading Spanish operators.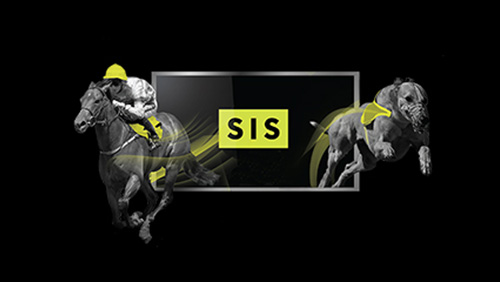 As part of the deal, Codere's online operations in Spain and Mexico will integrate the betting channel, which will showcase live horse racing and greyhound action throughout the day.
Codere customers will have access to over 33,500 greyhound races per year, broadcast each week from the top UK and Irish tracks, as well as over 27,000 horse races from over 130 of the world's leading racecourses.
Delivered in a "Watch & Bet" format, the around-the-clock schedule of quick-fire, short-form betting events will help to increase engagement and dwell time, and drive betting revenues.
The deal further demonstrates the growing appeal of racing betting events internationally, with increasingly more operators integrating SIS's range of products.
Peter Lucas, Sportsbook Trading Director at Codere, said: "We're absolutely thrilled to have struck this deal with SIS, which allows us to greatly expand the volume of horse racing and greyhound races that we can stream to Codere customers online.
"The launch of our new 24/7 Live Betting Channel means we can now offer quality racing betting events on a regular basis, which we're sure will help drive engagement and increase betting revenues."
Sandra McWilliams, Sales Director at SIS, said: "We're delighted to be delivering our new channel to Codere, a global operator which has a strong reputation in Europe and Latin America.
"Codere's online customers will now have access to live pictures and data from the world's best horse racing and greyhound venues, with the Watch & Bet model designed to encourage more betting activity."
About SIS
SIS (Sports Information Services) has been a trusted partner to the global betting industry for over 30 years, supplying short form betting content to online and retail betting operators. Our horse and greyhound racing content can help keep customers engaged and increase dwell time online and in-shop.
SIS provides operators with an end to end solution for horse and greyhound betting including data, live pictures, prices and derivatives, creating betting events to help drive profitable sales.
For more information about SIS please visit https://www.sis.tv/.
About Codere
Codere is a leading international betting operator with business interests across seven countries in Europe and Latin America, including Spain, Italy, Argentina, Mexico, Panama, Colombia and Uruguay. They operate more than 57,000 machines, 29,537 bingo machines and more than 7,700 sports betting terminals in Latin America, Spain and Italy through points of sale that include 148 gaming rooms, 1,119 arcade games, nearly 10,000 bars, 602 betting rooms and 4 racetracks. The Company also has a strong online presence.