Austria-based Novomatic is prepared to give one of its many branches away. According to an announcement made by Inspired Entertainment, Inc., the gaming equipment and systems supplier is set to acquire Novomatic UK. Ltd in a deal worth around $120 million. Inspired hopes that the acquisition will give it better leverage across Europe and other countries.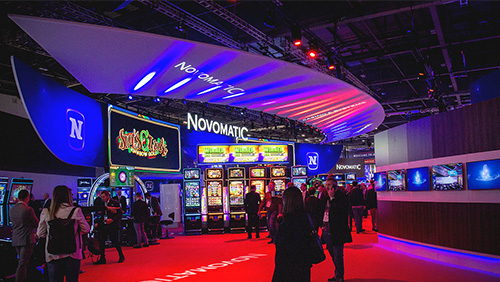 Novomatic UK's gaming tech business includes Gamestec Leisure, Astra Games Ltd., Bell-Fruit Group, Ltd., Harlequin Gaming, Ltd. Innov8 Gaming Ltd. and Plantation, Ltd. Inspired will take possession of all of this with the exception of Astra, which mostly works with casinos.
After the deal is complete, Inspired will control more than 75,000 gaming machines in the UK and across Europe, according to the announcement. The company's executive chairman, Lorne Weil, adds, "The potential acquisition of NTG is transformational for Inspired, enabling us to dramatically increase the size, scale and scope of our business by combining our highly complementary, but largely non-overlapping, businesses. We expect to leverage our superior game content, technology, operational capabilities and respective footprints to augment the existing growth trends for our enterprise."
Weil expects the deal to be welcomed by shareholders on both sides of the equation, stating, "Inspired and NTG currently operate in different segments but have much in common in terms of providing resources for our customers and their consumers. This combination would provide additional resources for our core businesses and combine the great content and machine portfolio from each. We expect to be able to deliver meaningful value to our shareholders as the acquisition is integrated."
By acquiring the Novomatic resources, Inspired is looking to take advantage of innovation that has been developed by Novomatic and the gaming industry to drive sales. The acquisition will also help it reduce the amount of capital it has to lay out through a continued transition toward digital gaming.
The transaction still has to be approved by regulators and is subject to normal closing conditions. If everything is in order and the deal doesn't run into any obstacles, it could be completed during the third quarter of this year.
In addition to spending $120 million for the purchase – which Inspired says did not require outside financing – Inspired is also reorganizing its debt through a new term loan in the amount of $279.14 million, as well as through another $25.3 million made available in a revolving credit facility.
Comments