Three stories from the virtual rail including another win for Andras Nemeth, an overlay in the Sunday Million, and an obituary for Redbet Poker.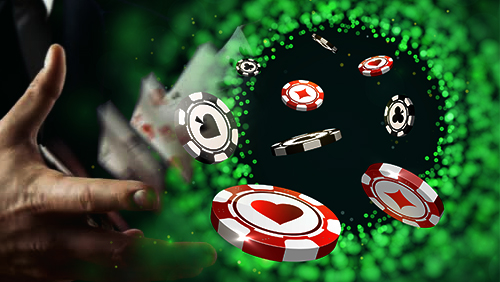 Did you know that an asteroid the size of Big Ben has just whizzed past Earth at 16,000 mph? NASA named it 'Asteroid 2019 LA', and perhaps that should be Andras Nemeth's new partypoker pseudonym when it changes on June 17, because he's playing like an asteroid rushing through space at 16,000 mph.
Playing under his Pocketfives nickname 'probirs', the Hungarian star defeated 248-entrants in the $530 buy-in, $100,000 Guaranteed Sunday 500 on PokerStars earning $23,843, and also finished 3/30 in the $5,000 buy-in, $100,000 Guaranteed Sunday Blade for $24,197 in another likely profitable Sunday.
The win sends his gross online profit howling to the $12,791,773 mark, and Nemeth sits #2 in the PocketFives World Rankings, behind the siren, Niklas "lena900" Åstedt.
PocketFives world rankings
1. Niklas "lena900" Åstedt – 11,630
2. Andras "probirs" Nemeth – 11,574
3. Patrick "pleno1" Leonard – 10,751
4. Simon "C Darwin2" Mattsson – 10,570
5. Ramiro "Ramiro" Petrone – 10.397
PokerStars Sunday Million overlays
PokerStars' Sunday Million has failed to hit its legendary $1m guarantee for the first time since reducing the buy-in from $215 to $109 in January.
The event attracted 8,984-entrants to create a $101,600 overlay, and Brazil's Matheus 'pimenta7' Pimenta won the first prize for $108,784, one of four Brazilians to make the final table.
After dishing out more than $105 million during the Spring Championships of Online Poker, PokerStars doesn't need to activate the sirens just yet. $101,600 seems like a papercut compared to the record $1.2m overlay Stars incurred during the 12th Anniversary Sunday Million – a moment that must have felt as bad as farting loudly as you walk down a crowded street with music blaring through your headphones.
Redbet ends MPN partnership
Google can't tell you when Redbet took a pair of scissors to the red tape wound tightly around their relationship with the Microgaming Poker Network (MPN), but it can tell you that it's as dead as the career of an exotic dancer in an uncrewed submarine.
Redbet closed its MPN poker room on June 1, and one of their lords and masters told PokerFuse that it was a direct result of – "a change of business direction."
Evoke Gaming owns Redbet. Mr Green acquired Evoke Gaming in a €7m deal before William Hill snaffled up Mr Green in a £241.8m deal, so I guess that means William Hill owns Redbet.