Gambling technology leader recognised through SAP Litmos award for innovative training approach
London, May 31 2019 –World-leading gambling technology company, Playtech plc, has been recognised in the 'Best Culture of Learning' category at the SAP Litmos Awards, marking the success of its education platform, Playtech Academy.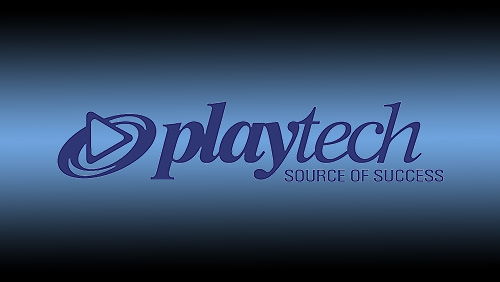 The Lenny Awards recognise the most effective and innovative use of the SAP Litmos Learning Management System (LMS) across companies of all sizes. The Best Culture of Learning category celebrates companies that strive for innovation in their training programmes, going 'beyond checking boxes, rallying their learners around a shared mission that moves the company forward'.
Playtech Academy 
Established in 2018, Playtech Academy is an accessible, versatile training centre designed to drive engagement with learning. Through an active approach to learning Playtech Academy offers both in-house education services for Playtech staff and learning support and professional development for customers. 
The next stage for Playtech Academy is to continue its development as a ground-breaking educational tool for the gambling industry not only Playtech staff. Playtech Academy will continue to foster deeper relationships with Playtech's customers by becoming a customer focused portal where licensees can access Playtech's products and services alongside all the training and support they require to successfully deploy an industry leading offering.
Currently Playtech Academy hosts an average of 20 new external activities each month, focusing on industry trends, regulation and key new Playtech products, features and developments, including in person live seminars from Playtech's industry leading experts.
Gamification in the workplace
The Academy team bring Playtech employees a monthly collection of live training events and recorded sessions, to best suit their learning preferences and needs. In 2019 Playtech launched Academy Club where employees can collect points by completing learning modules. This implementation of a gamification approach in the workplace is designed to further foster engagement with learning materials, subject matter and company culture. Playtech Academy is a pioneer in workplace gamification, setting an example to many companies beyond the gambling sector.
Anthony Evans, VP of Product Strategy leads on internal and external training said, 'A great deal of work and investment has gone into Playtech Academy, so it's fantastic to see this recognised at the SAP Litmos Awards. Our mission is to deliver the most innovative products and technology; but in many ways, this is only half of the journey. By providing accessible, intuitive support and training, we can help our customers maximise the benefits of that technology and ensure the widest adoption and ongoing usage rates.
'2019 will see our new education portal launched to partners and customers, strengthening our culture of continuous learning and ongoing development. By combining our internal and external training into a single system via Academy, we can offer the best support and resources to our colleagues and customers alike'. 
Discover more about the SAP Litmos Awards at www.litmos.com/lenny-awards.
About Playtech
Founded in 1999 and premium listed on the Main Market of the London Stock Exchange, Playtech is a technology leader in the gambling and financial trading industries.
Playtech is the gambling industry's leading technology company, delivering business intelligence-driven gambling software, services, content and platform technology across the industry's most popular product verticals, including casino, live casino, sports betting, virtual sports, bingo and poker. It is the pioneer of omni-channel gambling technology through its integrated platform technology, Playtech ONE. Playtech ONE delivers data-driven marketing expertise, single wallet functionality, CRM and responsible gambling solutions across one single platform across product verticals and across retail and online.
Playtech partners with and invests in the leading brands in regulated and newly regulated markets to deliver its data-driven gambling technology across the retail and online value chain. Playtech provides its technology on a B2B basis to the industry's leading retail and online operators, land-based casino groups and government sponsored entities such as lotteries. As of June 2018, through the acquisition of Snaitech, Playtech directly owns and operates the leading sports betting and gaming brand in online and retail in Italy, Snai. Snaitech operates a B2B2C model as a service provider, allowing franchisees to utilise the Playtech technology stack in in the retail environment while operating the leading brand, Snai, directly online as a B2C business.
Playtech's Financials Division, named TradeTech Group, is a technology leader in the CFD and financial trading industry and operates both on a B2B and B2C basis.
Playtech has in total c.5,800 employees across 17 countries and is headquartered in the Isle of Man.
Comments