Communication with the speakers of the online webinar "Traffic arbitrage – what it is and how it works in gambling" will continue in a series of blitz interviews.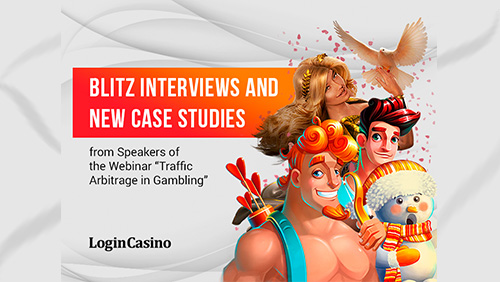 During the preparation for the webinar about traffic arbitrage, the Login Casino team has found out that two days are not enough for such a huge amount of content. Besides, after listening to the presentations our readers may come up with additional questions. That is why our magazine has decided to launch a series of blitz interviews with some of the online seminar speakers.
They will provide answers to the most interesting questions, which our readers will be able to ask during the live-stream on traffic arbitrage. Speakers will also tell about new cases from their experience. Wait for the series of publications in June. Stay tuned in order not to miss the most interesting stuff!
It should be reminded that during the two-day online event, May 29-30, experts in SMM promotion, marketing, and legal support of the gambling business will highlight a number of issues that are highly relevant in the current environment of the gambling market in Russia and neighboring countries.
Which parameters should be taken into the consideration to identify the quality of your traffic? Affiliate – what should it be like and how to check its metrics? What are the advantages of working with licensed casino providers on the international market? Our special guests will provide answers to these and many other questions.
Besides, lawyers Mariya Lepshikova and Vyacheslav Ustimenko will tell about the latest developments in legal liabilities of gambling companies in the CIS countries, and how realistic it is to implement cryptocurrency payments, whether it will be efficient and convenient in working with modern customers.
However, this is not the full list of our speakers and topics. Follow the link to see the event agenda.
In order to join the online webinar on traffic arbitrage, do not forget to register.