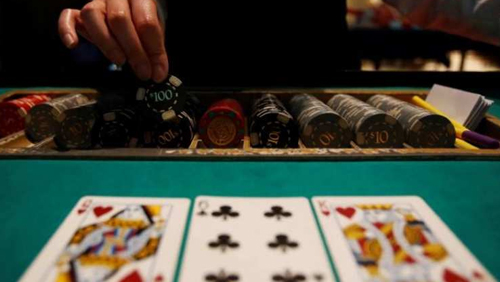 Over the last few years, there has been a lot of speculation that MQ Technology would be expanding its operations into Southeast Asia. in December 2016, there was talk that the tech company would be getting involved with a Cambodian casino operation, something that MQ Tech denied.
While Southeast Asia may not be the spot for MQ Tech to advance, they have now chosen a market in Asia to get involved with, making a deal with Monvest Group Pte Ltd to purchase shares in the Mongolian gambling operation. According to the report, the company acquired 19% of the shares at a cost of about RM8.55 million ($2.05 million).
Monvest operates the Mongolian national lottery. This lottery is operated by Modern Capital Vest LLC (MCV) and Biz-Invin LLC, both of which are subsidiaries owned by the Mongolian company. MCV is the lottery management business while Biz-Invin holds the license for the lottery operation in the country.
For MQ Technology, this is the perfect opportunity. Joining with Monvest allows the company to be able to reap the profits from sales related to the lottery ticket sales, while also playing a major role in the setting up and equipping of booths and lottery terminals using their technical and consultation expertise.
To this point, both MCV and Biz-Invin had been developing their lottery business using the assistance of IT firms within Malaysia. Now they have a direct partner as part of the company who has the experience and expertise to be able to provide them with kind of support needed to expand operations.
This announcement came May 9 but, surprisingly, it was reported on May 13 that shares of MQ Tech dropped nearly 14.3% in the morning trading. This appears to have been sparked by reports of a weaker technical outlook for the stock, as shares fell 0.5 sen to 3 sen.
According to a report by a research house that was disclosed a day after MQ Tech acquired their shares in Monvest, MQ Tech had fallen below the 20 days MA Line on May 10, keeping it between the 20 days and 50 days moving average lines. According to the models, a stock that follows this price behavior is likely to move somewhere between 3 sen and 4.5 sen within the next few days. However, if it should fall below 3 sen, then it will likely that the stock will continue to plummet to 2.5 within a short period of time.
In January, the company backed out of talks to get involved with a Cambodian theme park, announcing that they would not be part of the development of a large resort area that would be offering a theme park, hotels, as well as a casino.