Betstudios: Company Profile
Our team at Betstudios consists of a mix of young members with a fresh outlook, and talented programmers with years of experience in the field of iGaming. We build innovative, intuitive, and highly customisable products from scratch for the iGaming arena, which reflect the everchanging world of technology we strive to keep up with.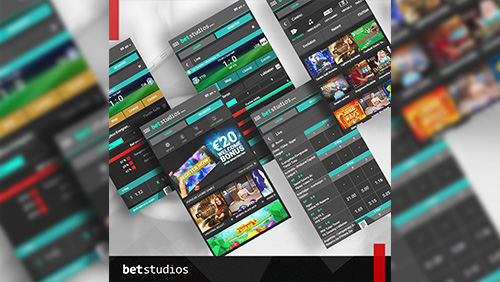 Our products
Software development is our speciality, and we pride ourselves on building software based on new technologies, making speed one of the key defining features of all our products. 
Gaming platform
The comprehensive iGaming platform our team at Betstudios developed for sports betting, casino and poker, features a back office that boasts an intuitive interface and detailed reporting, allowing users to monitor and manage entire operations.  
Sportsbook
Our sportsbook was designed with top tools and features to make it a safe bet for stability. One of its main standout features is that everything is customisable. In a market as fierce as it is nowadays, it is crucial for sportsbooks to be flexible and customisable to enable business owners to modify their frontends according to their target audience and brand, for an end product that stands out.
Having gained experience in the industry over the years, we understand that new technologies are continually opening new horizons, and with this comes a growing shift in the need for everything to be accessible from anywhere in a fast and secure way. For this reason, we've dedicated a lot of our focus and energy on making Betstudios' sportsbook adaptable to different mobile devices, allowing today's online gamblers' expectations to place bets wherever they are.
Being a leading betting software provider, we at Betstudios also offer a variety of services, namely hosting, fraud and compliance services, as well as multilingual customer support. We have numerous exciting projects in the pipeline which we can't wait to show off, so follow us on Facebook for updates!
Comments