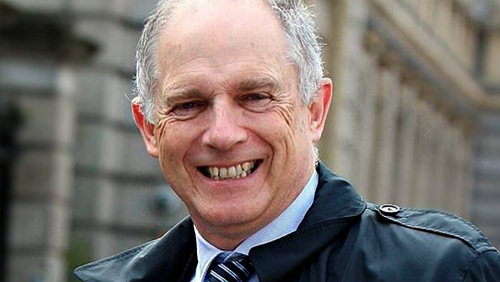 New Irish gambling laws are just taking too long and being held up for totally nonsense reasons. That's the gist of what Fine Gael MP and Junior Justice Minister David Stanton said to the Justice Committee recently, as reported by the Irish Independent.
As he's the man in charge of regulating the industry, he had to answer a lot of questions about how to deal with the concerns the industry raises, should new laws be passed. A good summary of his responses would be "It's not my problem."
When asked if gambling machines are illegal, he responded, "I am not a judge."
When asked about if addiction was a problem that should be addressed by gambling regulations, he shifted responsibility, saying, "Even in jurisdictions where they have very strong regulation, they still have problem gambling and addiction… If someone has a gambling addiction, it is primarily a health matter and that person needs treatment."
Jack Chambers, a member of the Justice Committee, was not impressed with Stanton's laissez faire attitude. "That is like the Minister for Justice telling us that he has no responsibility for the healthcare of prisoners in the prison system. That is just a nonsense argument," Chambers said.
Ireland's government voted in favor of a new regulatory body in March, after deciding that it needed one after years of stagnation. Stanton was put in charge of putting together the new body, and said at the time that his goal was to get the regulator to be "self-financing."
He seems to have taken that idea very much to heart, but not the other responsibilities of a regulator, like protecting the most vulnerable segment of the population from falling into problem gambling. He conceded that he might consider restricting advertising, similar to what's been done in the UK, but ultimately doesn't feel health issues are his concern.
That could be true, but for the Irish people to have confidence in any new gambling laws, he'll need to show a bit more empathy for the dirtier sides of regulation. If it was all about bottom-lines, they would be called tax agents, not regulators.
Comments