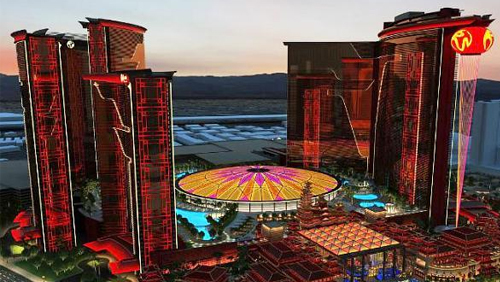 If Genting doesn't try to take on any more projects in the near future, it should be safe, asserts credit rating agency Fitch Ratings, Inc. The firm reports that the company has the liquidity to fund current projects, such as Resorts World Las Vegas (RWLV) in the U.S. and another in Singapore, but if it takes on any more, its deleveraging trajectory could be taken off course.
Genting announced on Wednesday that it had completed the issuance of $1 billion in debt to complete and open RWLV. That debt was issued through senior notes that will come due in 2029 and which offer an interest rate of 4.625%. They were supplied directly by the wholly-owned Genting subsidiary RWLV LLC and RWLV Capital Inc.
In conjunction with the issuance of the notes, Genting closed $1.6 billion in senior secure credit facilities, which included a $400-million term loan and a $1.2-billion revolving credit facility.
Fitch now states that the long-term issuer default rating and unsecured rating of RWLV is A- and that the venture has a stable outlook. It also gave an A- rating to the proposed senior secured revolver and term-loan facilities.
It added, "[Genting] has the liquidity, leverage and free cash flow capacity to fund the development, and a track record of timing its capex to broadly match its operating cash flows, which helps the company to manage leverage during expansions. However, any additional multibillion-dollar investments will likely delay Genting's deleveraging trajectory, and may constrain its ability to deleverage to below one time, the level at which Fitch would consider negative rating action."
The word of warning was most likely related to Genting's announcement that it wants to bid on a casino license in Japan. If it were to receive the license, the company would be looking at a multibillion-dollar investment. Genting has already started preparing for a possible license in the country, establishing a number of subsidiaries there to oversee the efforts.
Genting, apart from RWLV, is also currently involved in an expansion plan in Singapore through its Genting Singapore Ltd. subsidiary. That entity runs Resorts World Sentosa casino resort, which is in need of an injection of funds. According to an agreement with the Singapore government that was created to ensure the current casino duopoly until 2030, Genting must make a $3.3-billion payment to the government.