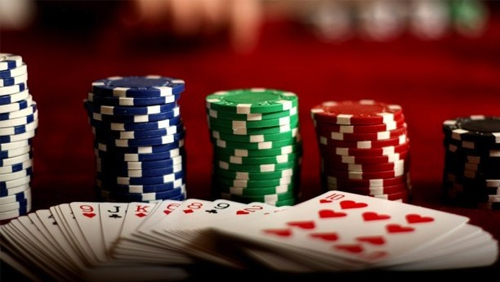 With the parliament in Myanmar set to authorize foreigner-only casinos within the country, businesses are looking to seize upon this opportunity to open new operations in the southeast Asian country. That looks to be the case with RGB International, as they are intending to look for business opportunities within Myanmar according to a senior executive within the company.
As part of a planned expansion, RGB is looking to install as many as 1800 electronic gaming machines across Asia this year, including 1300 headed for the Philippines. In an interview with the Star Malaysia, Datuk Chuah Kim Seah, the Managing Director at RGB, laid out an aggressive plan for the company this year.
He pointed out that 600 gaming machines have already been installed in the Philippines, but that more are on the way, expected to be installed by the end of July, which should reap the company a substantial increase in revenue. "These 1,300 machines would generate a yield of at least US$50 million for the group over the next five years," he explained.
Cambodia is another target for RGB. They are expected to add 280 machines within the country this year and are working with the government to increase that number. Other countries included in their plans are Timor, where RGB is expected to put 100 gaming machines in operation, and Vietnam, where 180 machines are expected to be installed.
Now the company has its sights set on Myanmar. "We are studying the market now, as we have already received inquiries from potential casino operators in Myanmar," explained Chuah.
RGB has been seeing substantial growth over the last year. In the third quarter of 2018, they saw a 41% jump in total earnings as compared to the third quarter of 2017. The fourth quarter also saw of substantial increase, up 34.8% from the previous year. Surprisingly, however, group revenue in the fourth quarter declined by 16.1%.
Positive growth in revenues has allowed the company to put off a planned public offering in Hong Kong. This was set to begin later this year but looks at this point to be unnecessary. RGB was expected to separate the technical support and management division of the company, listing it on the Hong Kong Stock Exchange, however, those plans appear to be on hold as well. According to Chuah, "We need to wait for a conducive environment to implement our initial public offering plans in Hong Kong."
Comments