Did you know that it's federal law that any game between the Boston Red Sox and New York Yankees be shown on national television in the United States? OK, that's not actually true but it sure seems as if every one between the bitter AL East rivals is on national TV. Makes sense as they are the two most popular franchises in the sport, and it's baseball's best rivalry.
Odds courtesy of OddsShark.com
The Red Sox and Yankees meet for the first time this season in a two-game series at Yankee Stadium starting Tuesday night. And, yep, both are nationally televised with Tuesday's on the MLB Network and Wednesday's on ESPN.
Both expected powerhouses are underachieving thus far. The Yankees have a bit of an excuse as they have been h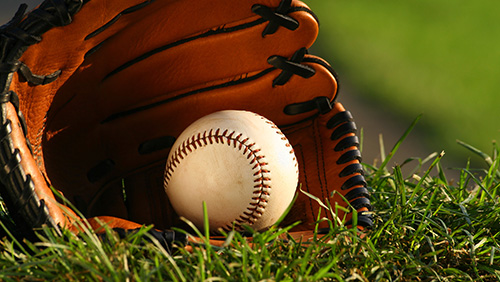 ammered by injuries. Ace Luis Severino might be out until the All-Star break, and starters Miguel Andujar, Aaron Hicks, Giancarlo Stanton, Troy Tulowitzki and Didi Gregorius are all on the injured list. Andujar might miss the season, while Gregorius isn't expected back until the All-Star break.
Boston doesn't really have an excuse for its poor start as the defending World Series champions largely have the same cast of characters back from the team that started 17-2 in 2018.
One major issue for the Red Sox has been the struggles of ace left-hander Chris Sale, who is an ugly 0-3 with a 9.00 ERA. Sale's velocity is way down and he's getting a swing-and-miss on less than seven percent of his fastballs. The Red Sox moved him back a day to start the series opener Tuesday. Sale dominated the Yankees last regular season, going 2-0 with an 0.69 ERA in two starts. Sale will be opposed by New York southpaw James Paxton (1-2, 6.00), who has gotten worse in each of first three starts as a Yankee. The Yanks opened as short +100 underdogs before the line shifted to -110 for each side.
Wednesday's game is expected to feature Boston's Nathan Eovaldi, a former Yankee, against New York left-hander J.A. Happ. Eovaldi got a big contract this winter to re-sign with Boston after a stellar postseason but has an 8.40 ERA in three starts. Eovaldi has yet to receive a decision, however. Happ was terrific for the Yankees last season following a trade from Toronto but is 0-2 with an 8.76 ERA this year. He had a 1.99 ERA in four starts against the Red Sox in 2018.
Boston won the 2018 regular-season series 10-9 and then beat the Yankees in four games in the ALDS. That was the first postseason matchup between the franchises since 2004.