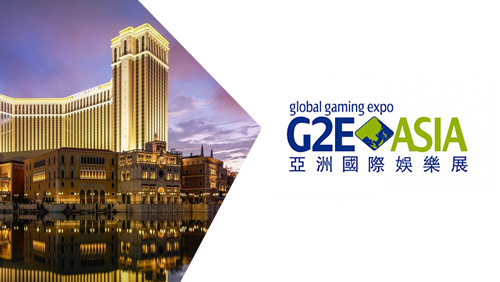 The Global Gaming Expo (G2E) Asia event is right around the corner, but it's not too late to prepare to attend. The three-day event runs May 21-23 at the Venetian Macao in Macau and, if this year is anything like what was seen last year, it's going to be another record event.
G2E Asia routinely sees attendance by more than 95% of all Asian casino operators. It's the largest single location to explore the latest technology in the gaming and entertainment markets and is also a unique opportunity for professionals to network and develop greater insight into what is happening in the industry.
Last year, G2E Asia 2018 was also held at the Venetian Macao. It received around 15,000 international visitors—30% more than in 2017. It has become the go-to event due to the exclusive focus on the gaming industry and the ability to attract top-level professionals to lead talks on what is going on in the industry.
This year, some of the professionals lined up to speak include Daisy Ho, the chairman and executive director of SJM Holdings Ltd., and Paulo Martins Chan, the director of Macau's Gaming Inspection and Coordination Bureau.
Each day of the event is designed to center on one or two subjects:
May 21 – Asian Markets Perspectives: Opportunities And Threats
May 22 – From Gaming To Beyond Gaming
May 23 – Technology and Games
May 23 – IAGA Best Practices Institute
Several gaming equipment providers, such as Spintec, are ready to show off their wares. Spintec is one of the largest gaming equipment providers in Asia and will be showcasing, among others, its Aura and Karma products.
Comments