A new startup is innovating the gambling industry. If it takes off, that is.
Kalshi is a relatively new platform that allows gambling on virtually anything, according to the site, including political and entertainment topics, sports and more. Want to wager whether or not Cersei on Game of Thrones is pregnant? It's there.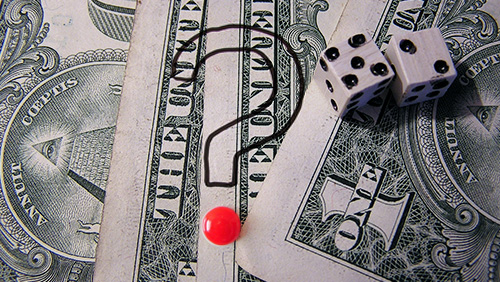 Kalshi was started by two computer science students at the Massachusetts Institute of Technology, Luana Lara and Tarek Mansour. The 22-year-olds indicate that the platform can allow wagers on virtually any subject, provided it can have a clear, definitive answer.
Once a question is posted ("Will a second extension to Brexit be approved by April 12th?"), gamblers can place their bets. Any user can post a question, which will be reviewed by the site and, if determined to be easily settled, will be made live within a few hours.
Many gambling sites have difficulty finding funding due to strict and varying regulations from country to country. However, the San Francisco-based company secured its license in Curacao and has continued to find support. The site does point out, though, that users need to make sure gambling is legal in their jurisdiction. The company's FAQ reads, "Kalshi has a license to operate under the 365/JAZ sub-license issued by the Curacao Government. It's up to you to know your local laws and whether you can use Kalshi or not."
Kalshi recently received an investment from Y Combinator, an investment group that targets seed funding in a number of industries. The company has raised $150,000 so far, but more is certainly on the way. The CEO of Y Combinator, Michael Seibel, told Forbes, "The reason we don't see more tech startups tackle this opportunity is because of the regulatory barriers that make it hard to get a product up and running. The Kalshi founders have the determination to overcome these regulatory challenges and the passion to create an innovative product."
The site is basic, but well designed to be easy to use. It allows gamblers to make their selection and calculate what the earnings will be prior to placing a bet and to see what the responses so far have been. So far, it seems that sports and entertainment are more popular than most political wagers, which isn't too surprising.