Nektan PLC has already established themselves as an award-winning international gaming technology platform, and now they are reaping the profits of several shrewd moves and innovations.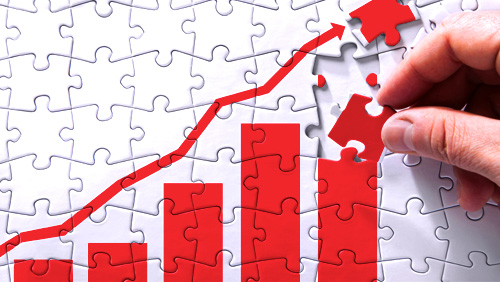 On Friday, Nektan announced that revenues had increased by 5.9% to £5.4 million ($7.05 million) for the third quarter in the current fiscal year, which ends on June 30, 2019. B2B revenue contributed the most, increasing by 75% to £0.35 million ($457,241) from £0.2 million ($261,281) in the second quarter. B2B revenue for Q3 FY2019 is also 322% higher than the prior year period.
However, not all of the news at Nektan was good. The company announced that they saw a decline in their B2C revenue, as seasonality and regulations within the United Kingdom and Sweden played significant roles in the declining revenue from the third quarter of 2018.
The company, however, is clearly buoyed by a number of recent innovations and additions that should play a significant role and their revenue numbers topping the third quarter of this fiscal year.
On March 11, the company signed a deal with Addison Global's MoPlay to provide over 700 different games for their casino operations. These have become some of the most popular games on the market today, not only because of the platform being built in HTML5 but also because of how mobile ready they are.
Just two weeks later, Nektan was back at it again, signing a deal with game developer Wazdan. As part of the deal, Wazdan would supply 110 new games, giving Nektan a large variety of premium apps and games that they could offer to consumers and to their partners.
In the beginning of April, Nektan increased its B2B portfolio, creating a new partnership with Bede Gaming. The new deal would allow Nektan to distribute their E-lite games across Bede's platform. This gave the company a large number of games as well as additional platforms upon which to distribute their offerings.
With these kinds of moves, it is clear that Nektan is looking to establish themselves as the leader in online gaming technology. They have already received several awards for the games produced by the company, but now have additional opportunities to distribute across a wide array of platforms.
Casino operations continue to be another area where Nektan is looking to expand. Recently they signed a deal with the largest casino operators in Palm Springs, California to bring their exciting new digital games to those operators.
This should help to drive revenue to even greater increases from that of the recent quarter. The additional platforms and offerings should help to make that 6% increase seem paltry in comparison to what awaits them.
Comments