Thunderbite extended its existing agreement with Tipico with a long-term deal. The customer engagement specialist will continue to provide the sports betting provider with a range of promotional products during the multi-year agreement. The agreement will also see future releases with new features and bonus rounds to the existing promotional tools.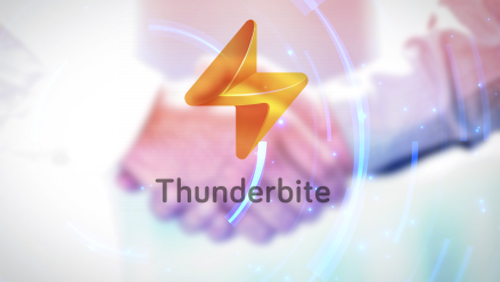 John Smith, Sales Director and Co-Founder of Thunderbite said: "Having worked with Tipico during the last two years, we are delighted to continue this great relationship. We have seen an amazing set of numbers from the Tipico campaigns with players returning to play and actually excited to be involved in the promotions. We are looking forward to developing even more engaging campaign tools for the Tipico players to enjoy.
Christian Feiner, Head of Customer Retention for Tipico, added: "We are delighted to extend our relationship with Thunderbite. We have made good experiences with the offered products, so it makes sense to solidify our deal with Thunderbite. During the last two years we have seen campaigns performing extremely well."
About Thunderbite:
Thunderbite is one of the market leading providers of promotional tools, serving up a complete set of customisable promotional mechanics to aid retention, cross-sell, reactivation and gamification marketing objectives across all sectors including Casino, Sportsbook, Gaming and Bingo.
About Tipico:
Tipico is the leading sports betting operator in Germany. Tipico offers fans exciting entertainment with sports betting for over 30 sports via www.tipico.de, the Tipico App and in over 1,200 betting shops. Tipico places the highest value on safe and responsible handling of sports betting and gambling. The business group was founded in 2004 as an international trading company and now employs 700 people worldwide. More than 6,000 people work for the Tipico franchise network in Germany and Austria. As an integral partner of sports, Tipico is an official partner of the Bundesliga and 2nd Bundesliga in Germany as well as a platinum partner of FC Bayern Munich. In Austria, the company is involved as naming right sponsor of the Tipico Bundesliga. More at www.tipico-group.com.