There are so many reasons why the gambling industry just can't miss this year's edition of the iGaming Asia Congress, taking place at the Studio City in Macau from March 12 to 14.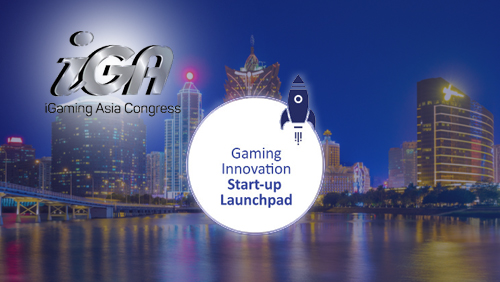 The three-day conference is filled with an incredible speaker lineup. There will be pre-conference briefings on U.S. opportunities as well as setting up operations in Asia; in-depth roundtable discussions covering esports, Vietnam and cybercrime; plus delegates will get the latest industry updates in topics like sports betting, Japan, India, responsible gambling, big data and artificial intelligence (AI), cybersecurity, and blockchain, among others.
Also returning this year is the successful iGA Innovation Start-Up Launchpad, providing an opportunity for regional and global startups in the industry to get the attention of industry leaders, meet with peers, and more importantly, make new business contacts.
This year, the finalists for the second iGA Innovation Start-Up Launchpad has been narrowed down to three: Sinitic, Warbler Gaming, and Luckbox.
Representatives of the three projects—CEO Curtis Matlock for Sinitic, CEO James Garcia for Warbler Gaming, and CEO Lars Lien for Luckbox—will each have eight minutes to present and another five minutes to answer questions from the judging panel. The final verdict will be decided by an audience made up of over 150 C-level iGaming executives and investors.
Harmen Brenninkmeijer, managing director of Dynamic Partners, will again lead the Start-Up Launchpad. The judging panel is composed of Hilltop Capital Ltd. President Takao Ohara, Junglee Games CEO Ankush Gera, and Emerging Markets Capital Director Marco Roque.
The winner of the second iGA Innovation Start-Up Launchpad will be granted a table top exhibitor boot and one delegate pass, valued at $9,800, that they can use at one of Beacon Events' gaming conferences: Gaming, Racing & Wagering Australia 2019 in Sydney, Asia Gaming Summit 2019, or iGaming Asia Congress 2020.
The second iGA Innovation Start-Up Launchpad will take place on the third day of the 11th iGaming Asia Congress. If you want to know more about the event, visit the official website here.
Comments