Crown Resorts Ltd. isn't feeling the love for its One Queensbridge project. It was planned as a joint project between the Australian casino operator and the Schiavello Group construction company and expected to begin this month. However, the company has announced that it hasn't been able to secure all the funding it needs and the government of Victoria has denied a Crown request to delay the start of construction.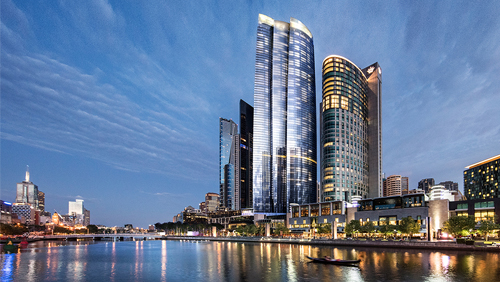 The project was initially approved in February 2017. It would include a hotel and an apartment tower adjacent to the firm's Crown Melbourne hotel and casino project and was designed to be the tallest building in Australia. The facilities would be 323 meters (1059 feet) tall and offer 90 stories, rivaling that of the Q1 tower at Surfers Paradise.
In addition to building the tower, Crown promised to make improvements to the area. It had asserted that it would spend over AU$100 million ($70.77 million) on upgrades to Queensbridge Square and Sandridge Bridge, but those projects are now in doubt, as well.
Crown has not been able to reach an agreement with Schiavello to fund the AU$1.8-billion (US$1.274 billion) project and was forced to request the delay. It was initially meant to be a 50:50 split of the financial responsibility and the two entities jointly filed a planning extension last month, stating that they were still trying to find the necessary financing.
There is now a great deal of uncertainty surrounding the construction. If and when it is able to break ground, it is expected to take five to six years for the project to be completed.
One Queensland was meant to be a flagship venue for Crown and was supposed to help turn around the company. It has suffered a number of setbacks over the past year and its profits have seen a steady decline due to a decrease in the number of Chinese high rollers visiting the country.
No reason has yet been given the denial of the extension. Crown stated that it had received an "informal response" rejecting the proposal and added that it expects a formal response to be forthcoming.
Comments