Hong Kong-based business adds to diverse range of premier independent studios working to deliver unique Yggdrasil content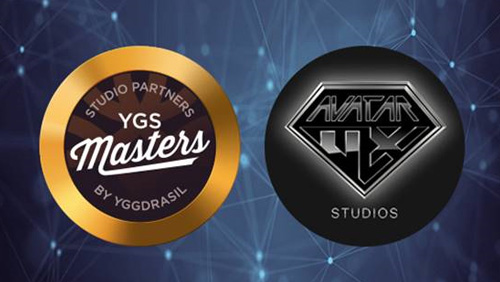 February 4, 2019 ­­– Yggdrasil has announced that AvatarUX Studios will be the latest independent studio to partner with the innovative content provider through its flagship Yggdrasil Game Server (YGS) Masters programme.
AvatarUX is a real-money and social games studio that specialises in highly interactive, portrait-first casino games with an Asian DNA for the European market, featuring action-packed 3D graphics and state-of-the-art in-game gamification.
The Hong Kong-based business becomes the fourth studio to join YGS Masters following Rabcat, Northern Lights, and Fantasma Games with each one working collaboratively with Yggdrasil to develop and deliver unique content in line with Yggdrasil's global content roadmap.
AvatarUX has a strong focus on user experience, merging video and casual game concepts with casino features, and delivers its games via Swedish born, Asia-based promoter and serial iGaming investor Carl Wahlin. The first game to be delivered is entitled Kingpin. Click here for an exclusive preview.
Through the YGS Masters programme, Yggdrasil will be the exclusive distributor of this new breed of game, while AvatarUX will gain access to BOOST®, Yggdrasil's collection of proprietary in-game promotional tools.
Stuart McCarthy, Head of Studio Partnerships at Yggdrasil, said: "We are hugely excited to be partnering exclusively with AvatarUX. What we have seen so far has been stunning so we can't wait to release a series of collaborative new titles onto the market. As publisher looking to work with studios around the globe that fit local criteria.
"YGS Masters is about forging partnerships with the world's premier independent studios that fit in with local criteria across a multitude of markets. This then brings new, high-quality and highly original gaming experiences to our customers."
Carson Wan, Managing Director, AvatarUX, said: "We are thrilled to be working with Yggdrasil. The YGS Masters programme is rapidly growing to become a leading venture allowing independent studios to blossom, and we eagerly look forward to being part of it.
"Our games are unique. Why do we make slot games in Asia for the European market? Well, it worked for Bruce Lee! YGS Masters now gives us the opportunity to use Yggdrasil's infrastructure and platform capabilities, including BOOST®, to really push us, enhance our games and take our business to the next level."
Yggdrasil is exhibiting at ICE 2019 at stand number N3-140 in London between 5th and 7th February.
For more information, please contact:
Square in the Air Communications
James Bennett
+44 (0) 20 3586 1982
About Yggdrasil
Yggdrasil is a provider of superior online gaming solutions for igaming operators. The business was founded in 2013 and has since emerged as one of the industry's most respected and acclaimed suppliers. Yggdrasil operates a highly scalable business model and covers three product verticals: Casino Slots, Table Games and Bingo, in addition to the business verticals: Yggdrasil White Label Studios, YGS Masters and Yggdrasil Dragons. Since its inception, Yggdrasil has embarked on a solid growth trajectory enabled by a strong corporate culture focused on innovation, creativity, quality and technology leadership. Yggdrasil is headquartered in Sweden and has offices in Malta (operational HQ), Poland and Gibraltar.