The air is electric as the London Affiliate Conference is nearly here, and top experts are putting the finishing touches on the speeches and presentations they will be delivering next week. WhichBingo.co.uk, the U.K.'s leading bingo review community, has given us an exclusive sneak peak of their 2019 Online Bingo Annual Report, and we'd like to share some of their predictions for the upcoming year.
The full 2019 Online Bingo Annual Report will be available to download starting Thursday, February 7. If you would like to receive a physical copy of the report, advanced copies will be available at the London Affiliate Conference.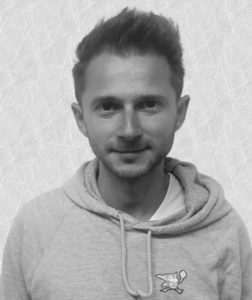 Ben Starr, managing director of 15 Marketing Ltd, thinks the focus this year will be on keeping pace with regulations. He tells us, "Despite the raft of fines and actions issued in 2018, compliance and regulation haven't peaked and will remain hot topics throughout 2019. In a world of unlimited resource, these topics go hand in hand with innovation and user experience."
Although he doesn't think operators will have much time for major innovation as they navigate regulatory waters, Starr believes the rollout of 5G data networks will mean better mobile content.
Otherwise, he shares his hope that, "Perhaps by the end of 2019, we will see an industry considered genuinely responsible."
Kevin McGinnigle, managing director of Positively Distinctive Media Ltd, believes that the focus in 2019 will be on taxes, regulations and the bottom line. He leads off with:
"First, they'll be looking for ways to reduce their tax liabilities following the 40% POCT (Point of consumption tax) increase due in October. Those who fail to take their learnings from POCT2 will suffer, leading to M&A (merger and acquisition) opportunities."
To combat the new harsh tax regime, operators need to get smart. "In my 10 years in the iGaming space, I don't think there's ever been a more important time to ensure you are efficiently extracting maximum value from your player base," McGinnigle adds.
Because of new regulations on fixed odds betting terminals (FOBTs), McGinnigle predicts that the casino and slots industry will start cutting into the bingo sphere to retain revenues. He shares, "The introduction of maximum FOBT stakes and increased pressure on operators to comply with source of funds regulations means relying on high cost, high value casino/slot players is a risk."
Keir Hutton-Ferris, marketing strategy manager of the Kindred Group, believes 2019 will be challenging due to regulations as well. "This will hit small operators hard but could also quicken the current move to better use of data, greater creativity and increasing product differentiation."
He predicts that the way forward is in the emerging markets. "The U.S., Nordics and outliers like Brazil will be interesting to watch as bingo operators compete to gain market share in faster growing regions," he shares.
2018 came with a prediction that a U.K. operator would lose their license, and Hutton-Ferris is carrying forward that prediction to another year. He concludes with:
"Customers, the press, investors and regulators are going to continue to demand better player protection and bingo operators that fail to invest in this are going to have a difficult time in 2019/20."
Finally we have Simon Collins, CEO of River iGaming UK. He starts off by telling us that while artificial intelligence was big in 2018, it will be everywhere in 2019.
He goes on to talk about blockchain gaming. Despite a failure of blockchain initiatives to take over in 2018, Collins believes in the principle of the technology. He says:
"The principle of a distributed ledger, secured by encryption, providing a record of transactional activity, holds a tremendous amount of potential value, especially for gaming propositions. In 2019 there will be more blockchain powered gaming offerings and it will be fun to see how much it can be used moving forward."
Contact WhichBingo for more details.