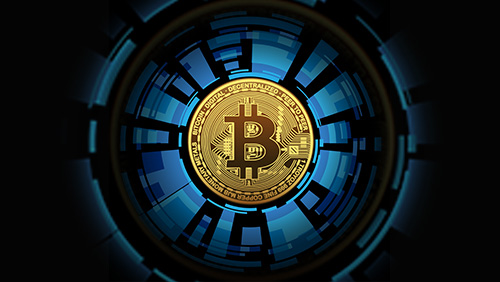 The cryptocurrency market entered 2018 full of hope and vigor, but there's no denying that the past 12 months have been challenging for crypto—majority of the digital assets plunged in value as the sector faced regulation from many jurisdictions around the world, along with a number of exchange hacks and other noteworthy events that took place in the past year. 
One step forward
2018 was the year of "comebacks", particularly for Dan Bilzerian. The so-called "King of Instagram" announced in April that it's "time to get back in [sic] crypto."
Time to get back in crypto

— Dan Bilzerian (@DanBilzerian) April 23, 2018
The versatility of Bitcoin Cash (BCH) was also on full display in early 2018. The network underwent two upgrades, the first one in May introduced several updates such a bigger 32MB block size and the restoration of a host of op_codes, which nChain Chief Scientist Dr. Craig Wright said at the time would pave the way for people to start treating the crypto as fungible cash.
Two steps back
While the May network upgrade was a success, the November 15 upgrade proved to be a contentious one. It involved two technical proposals: Bitcoin SV (Satoshi Vision) and ABC.
Bitcoin SV will raise the maximum default block size from its current 32MB to 128MB—another step toward massive on-chain scaling—in addition to re-enabling of the original "Satoshi" set of op_codes. The goal of Bitcoin SV is to give BCH miners another choice—one that competes with other existing BCH implementations like Bitcoin ABC, which is pushing for a canonical transaction ordering rule (CTOR) that is not only risky to implement, but is also unproven in providing its claimed benefits.
ABC took a temporary early lead due to an artificial burst from "rented" hash power subsidized by Roger Ver's Bitcoin.com, and some exchanges—Kraken in particular—prematurely listed the ABC token as Bitcoin Cash BCH. It's worth noting that Ver's group is facing a lawsuit in Florida accusing the group of working "with the knowledge and support of the Chinese government to stage a premeditated hostile takeover" of the BCH network.
'Dirty Bitcoins'
Talks of digital currency regulation around the world were also rampant this year. In January, the Center on Sanctions and Illicit Finance (CSIF) released a report on the movement of Bitcoin derived from "clearly identified illicit activity" during the 2013-2016 period, claiming online gambling sites are prime conduits for laundering ill-gotten Bitcoin cryptocurrency proceeds. The report, however, failed to take into account the role the online gambling sector played in Bitcoin's early development.
Australia's premier online gambling agency, the Northern Territory Racing Commission (NTRC), also wasn't down with operators accepting wagers in crypto. The declaration came shortly after bookmaker Neds launched the country's first Bitcoin-based betting platform.
Undeterred, Neds went the ICO route, announcing in April its plans to raise up to A$55 million via the sale of its Ethereum-based Nedscoin token.
Another operator that rode the ICO hype was ZeroEdge, which launched a token crowdsale for its Ethereum-based Zerocoin crypto in February. The token will be used exclusively on the ZeroEdge platform, with 0% house edge casino games and fee-less sports exchange betting. Or so it claimed.
What's in store for 2019?
Two words: massive scaling.
With the anti-scaling forces effectively carving themselves away from Bitcoin, it leaves us with Bitcoin SV—the only public blockchain and coin with a focused mission to restore the original Satoshi protocol, keep it stable, and enable it to massively scale on-chain. And Bitcoin SV is all set to massively scale in 2019, while still keeping the original Bitcoin base protocol stable.
As Calvin Ayre, founder of CoinGeek.com and CalvinAyre.com, explains, "Now that anti-scaling forces are off tripping themselves on their alt coin chains, there is now only blue sky ahead for Bitcoin scaling and all of this without tweaking the platform so anyone who needs massive scaling and micropayments can code once to BSV and then just focus all of their creativity to their unique business model."