Unikrn continue to innovate and elevate this time introducing patent-pending blockchain based matchmaking technology designed so punters can back themselves when playing Fortnite, Dota 2 and League of Legends.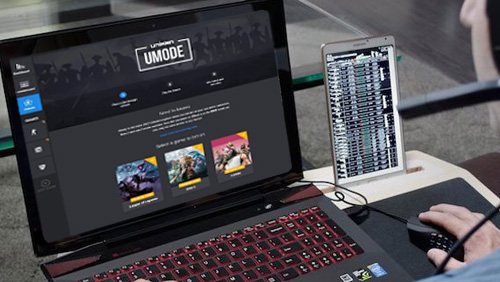 I used to get wasted on a Sunday – football at noon, and then the pub all day.
One time, I suggested to the lads that we have a games day over at my house. The rules were simple. Each person had to bring a game, and we would play a knockout tournament for £25 per head.
All the games were video games.
Rugby.
Tekken.
My choice was Pro Evolution Soccer, and nobody was going to beat me until Smilie beat me. The lad had never played the game before. He had no idea what he was doing, scored a fluke goal and hung on till the bitter end while I hit the woodwork more times than an auctioneer hits the block with his gavel.
The atmosphere in the room was electric with everyone on their feet jumping and cheering each time I missed.
Smilie picked up £200 for that win.
I picked up an idea that I was going to turn into a startup.
I never pulled the trigger.
Unikrn did (sort of).
The Esports betting platform that got Mark Cuban all wet has introduced UMode an opportunity for Unikrn punters to wager on themselves when playing League of Legends, Fortnite and Dota 2.
Umode is available in 41 of the 50 not so United States of America and numerous other places around the globe. It's a first for the only live wagering platform in the world that has a cryptocurrency betting license carved out of Isle of Man granite.
The whole things works thanks to Unikrn's in-built matchmaking system that uses patent-pending technology and a blockchain technology backend. The purpose of the matchmaking system is to remove the player v player wagering that you saw Smilie, and I transact in during our PES final. Instead, Umode is player v house wagering, making it impossible for the sharks to find the chum.
"UMode gives players fair odds based on their play history and doesn't require all participants to place a bet," said Andrew Vouris, Unikrn chief operating officer, in a statement. "With a player-vs-house model, we cut out sharks, we cut out waiting, and we give players better odds. Unikrn wants to give a fair, exciting experience, so we've changed what's possible."
Not only can you win your wagers, but Unikrn is promising to create a level-up system so the more you play, the greater your opportunity to unlock huge prizes across the sportsbook.
Unikrn subscribers can bet on Umode using UnikrnGold and bog standard chump change.
Talking about the new functionality, Rahul Sood, Unikrn CEO said that fans had been begging for a way for them to back their skill in the games, and now they have delivered. ​
Comments